miniature golf cart, mini golf carts, electric golf carts.
Cricket Carts - Current Inventory
Our Cricket Carts current inventory can be seen by stoppnig in at one of your local Mobility Express locations in Florida. The Cricket Mini Golf Carts will be available at our Florida offices including Ocala, New Port Richey, and Largo. We serve the entire state of Florida including cities like Orlando, Miami, Fort Myers, Bradenton, Sarasota, Jacksonville, and more! These electric golf carts are gaining in popularity! If you would like to come in and try a Cricket miniature golf cart for yourself, please give us a call and we will be happy to accommodate you. 
For More Information or to Set an Appointment, Please Call:
1(800)918-7433
Cricket SX-3 in Candy Apple Red - $4,750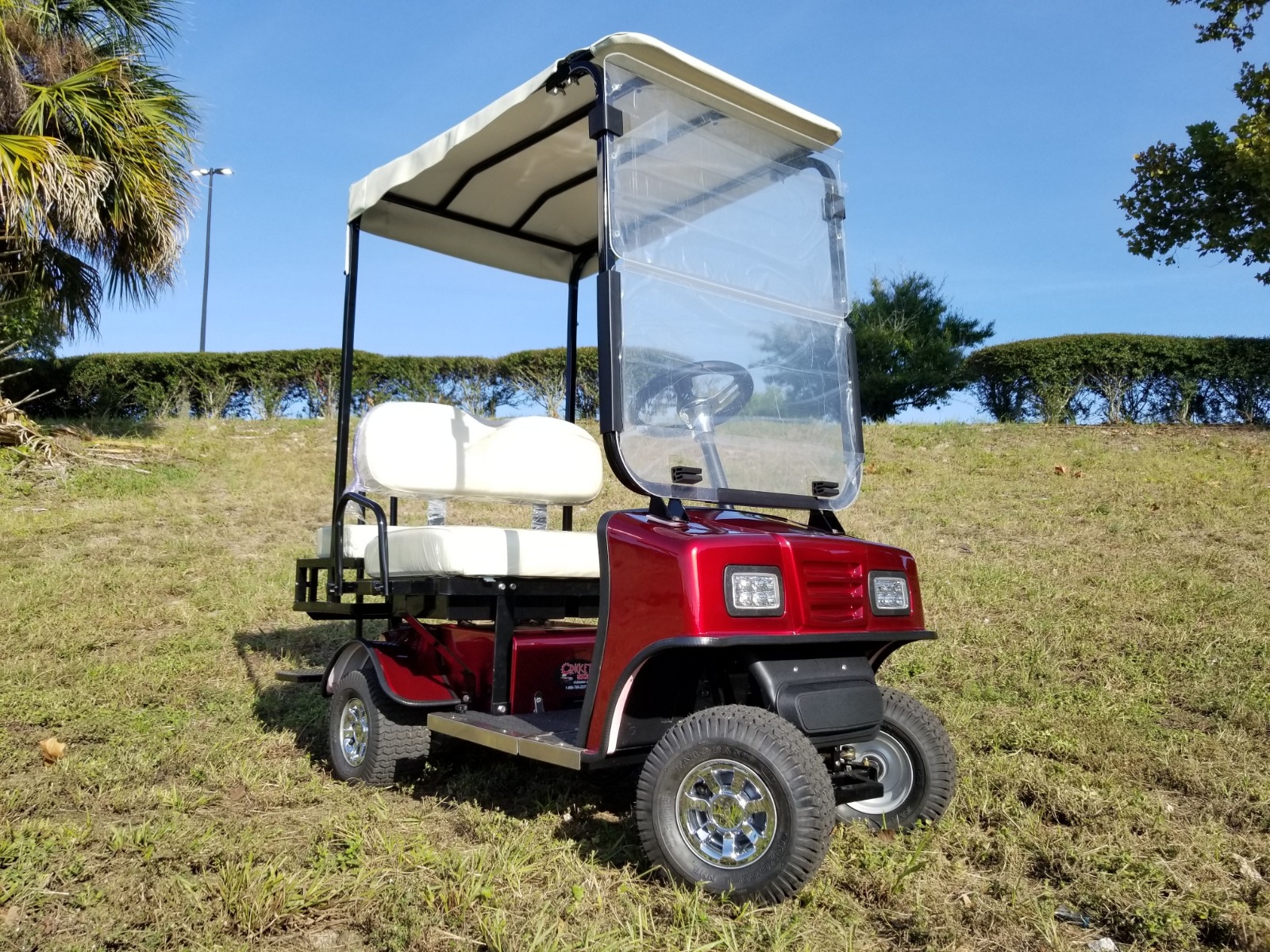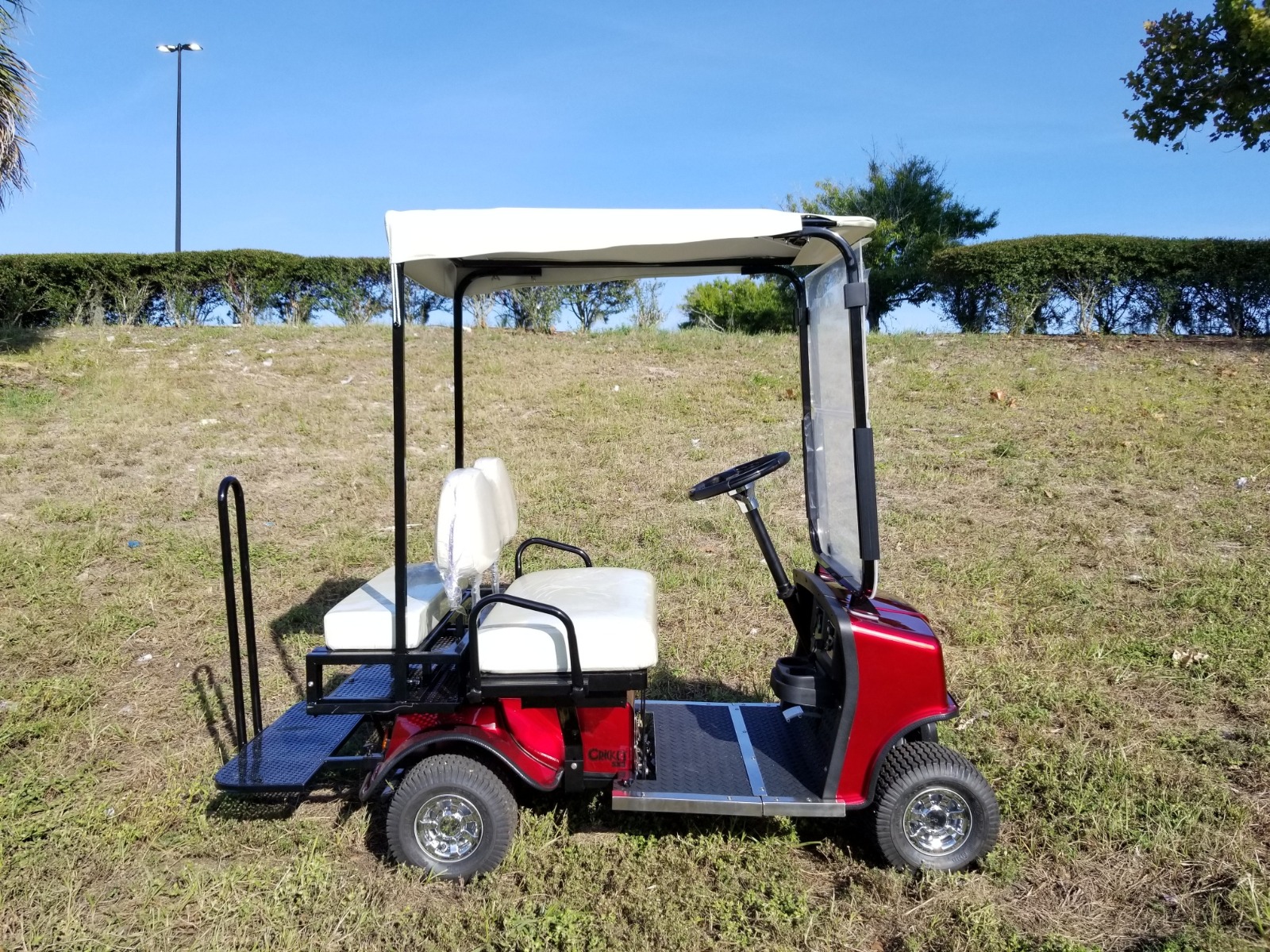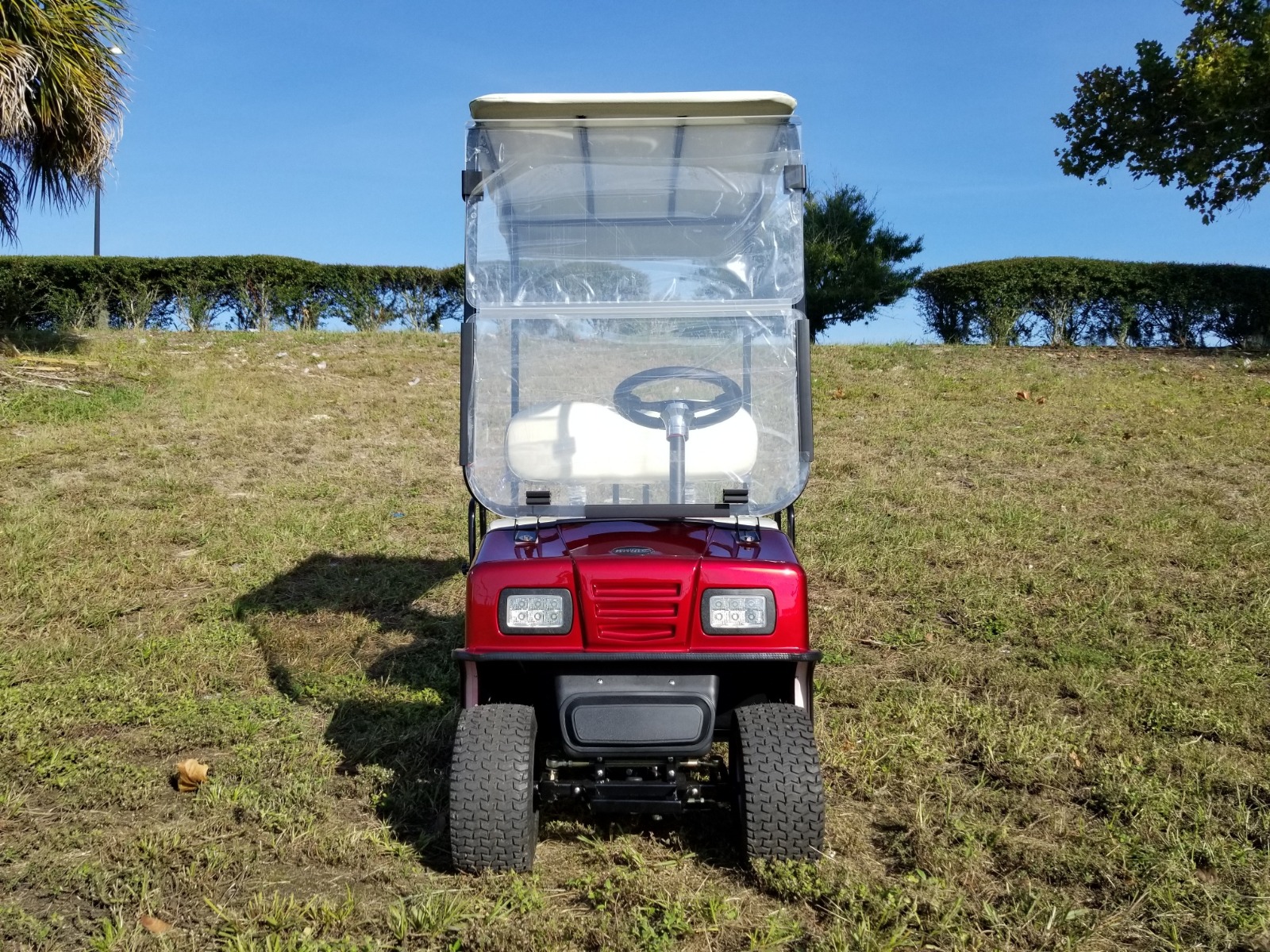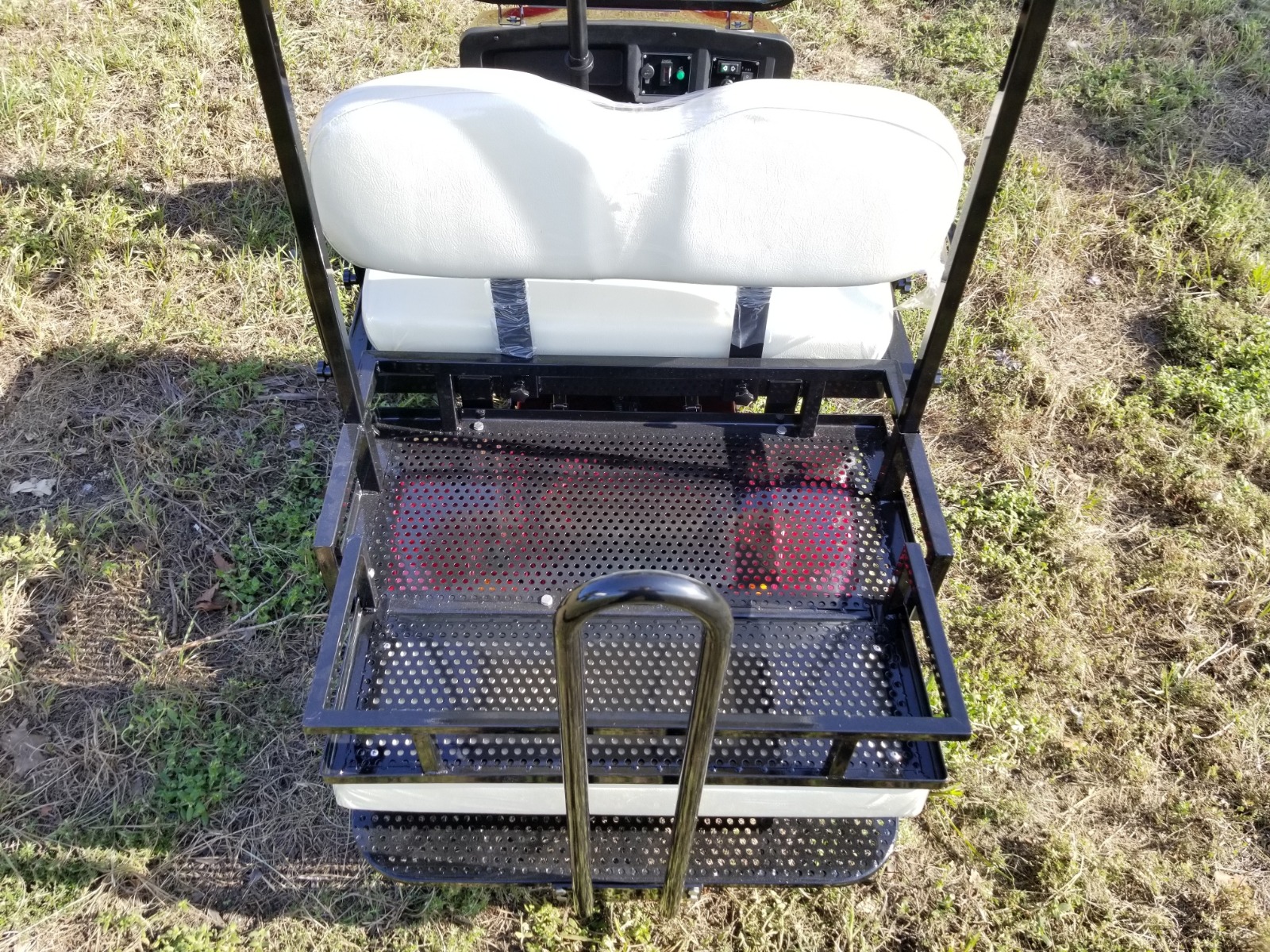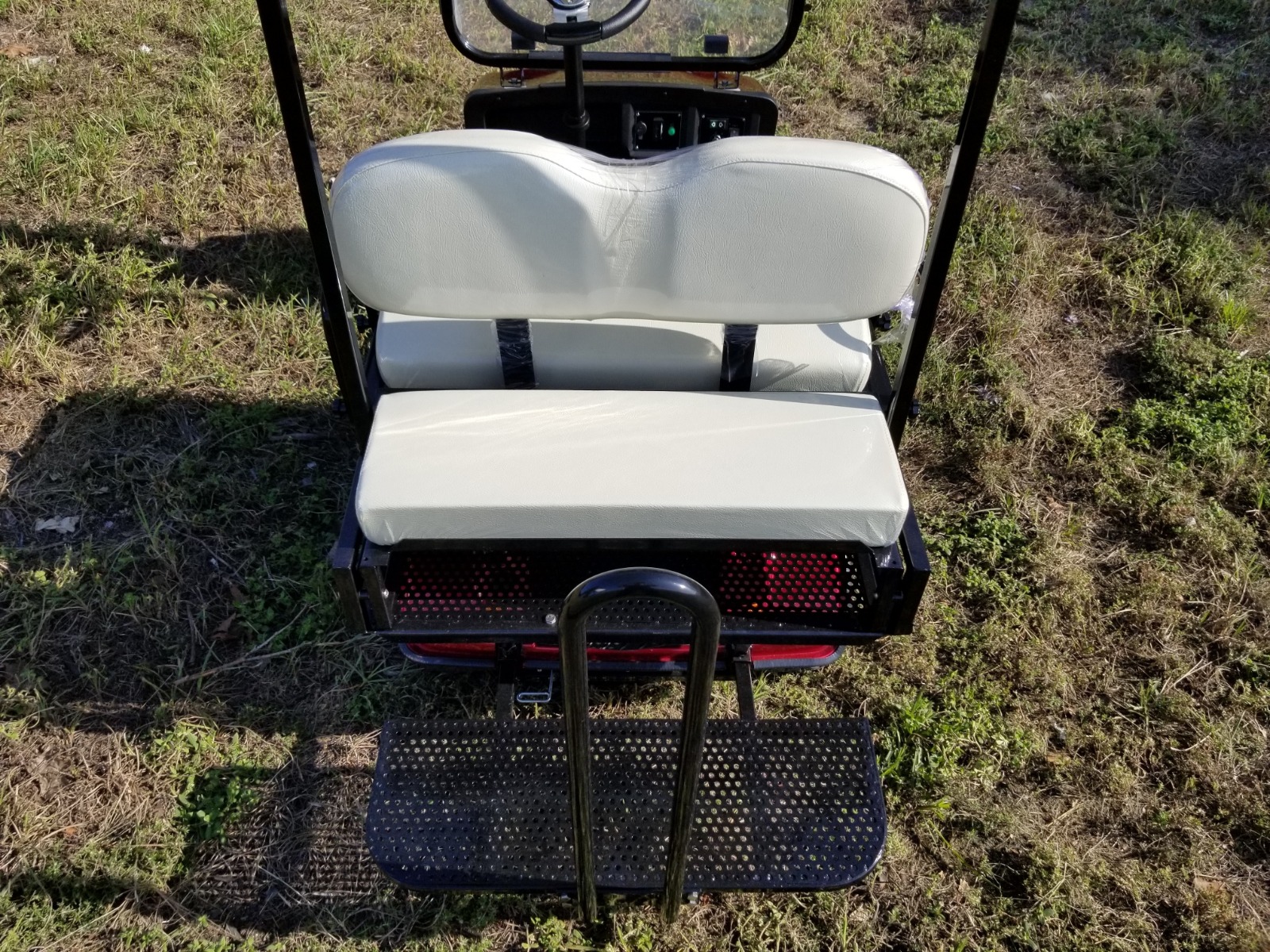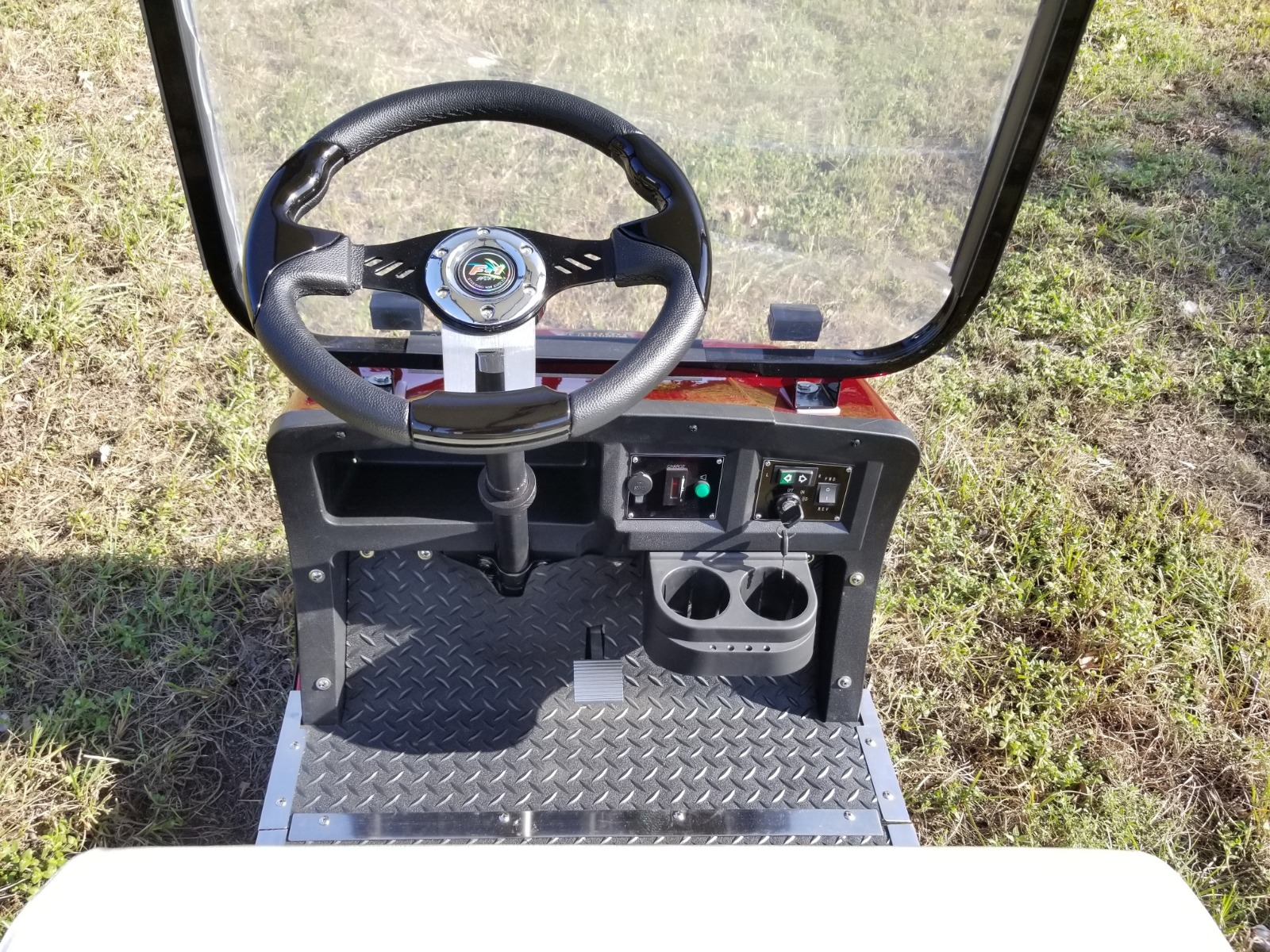 Extra Options on This Unit:
- Resort Top Kit (includes windshield) - $500
- Hand Rails - $50 Value
- Rear View Mirror - $40 Value  
Cricket SX-3 in Sterling Silver - $4,600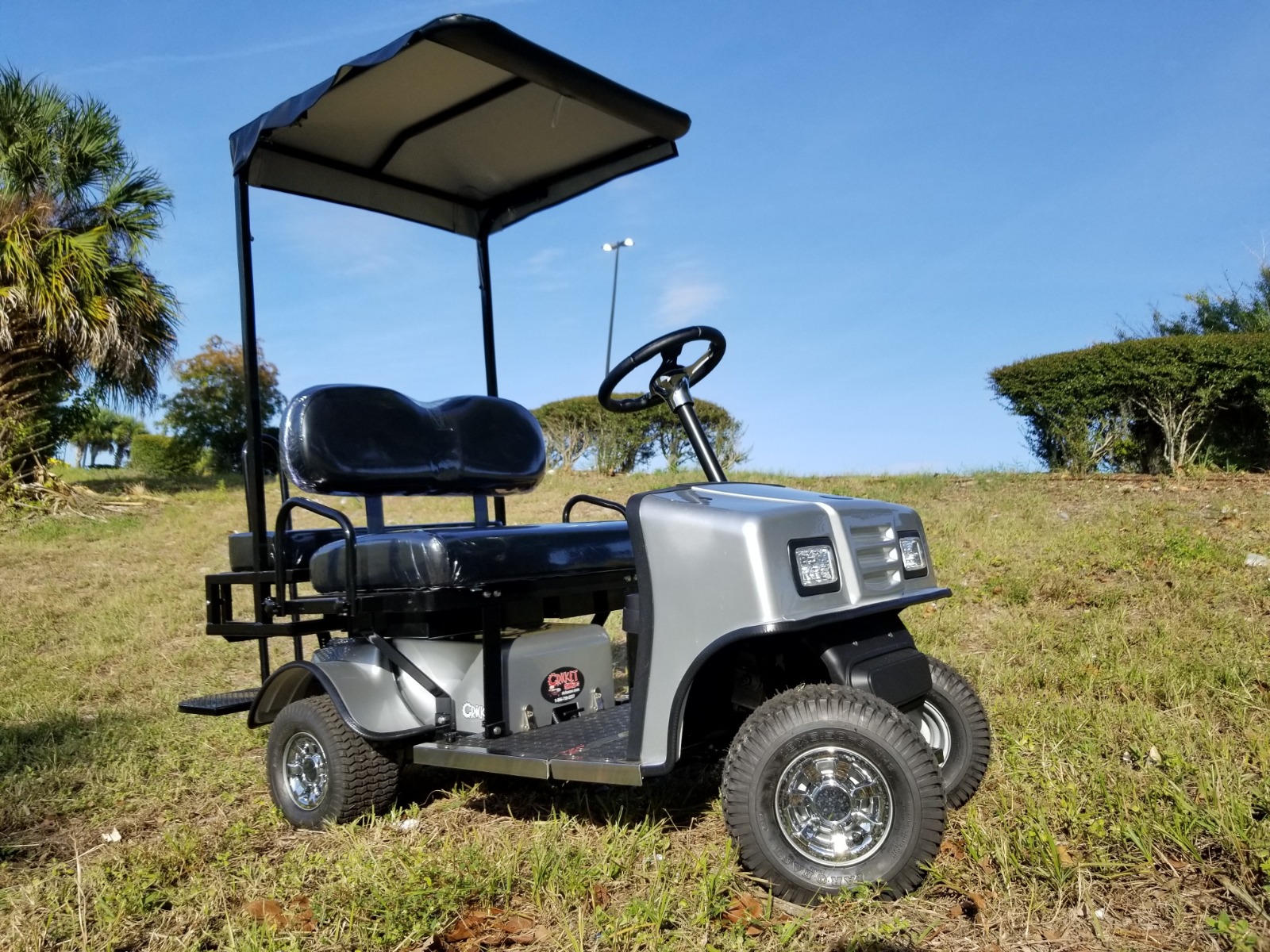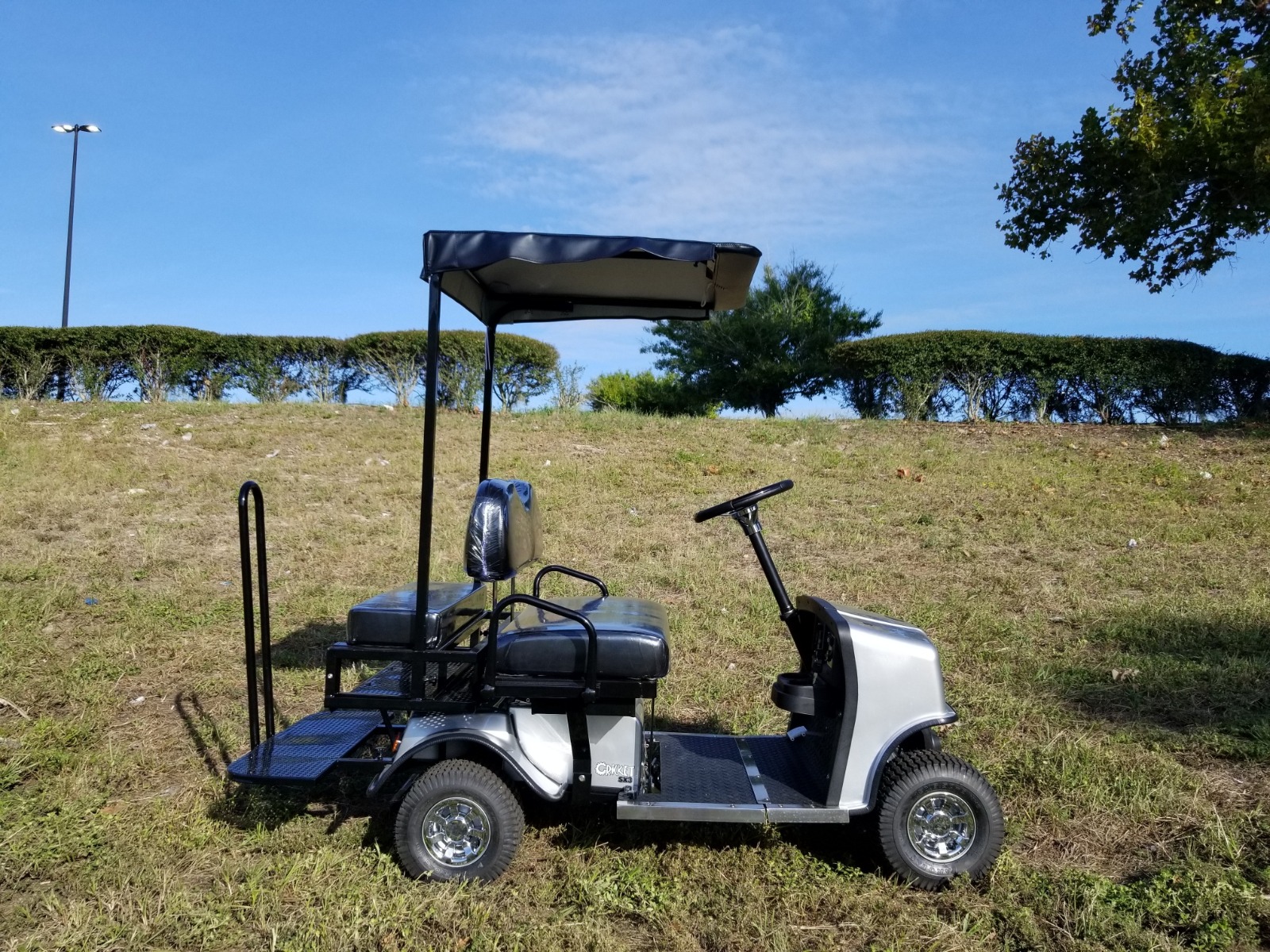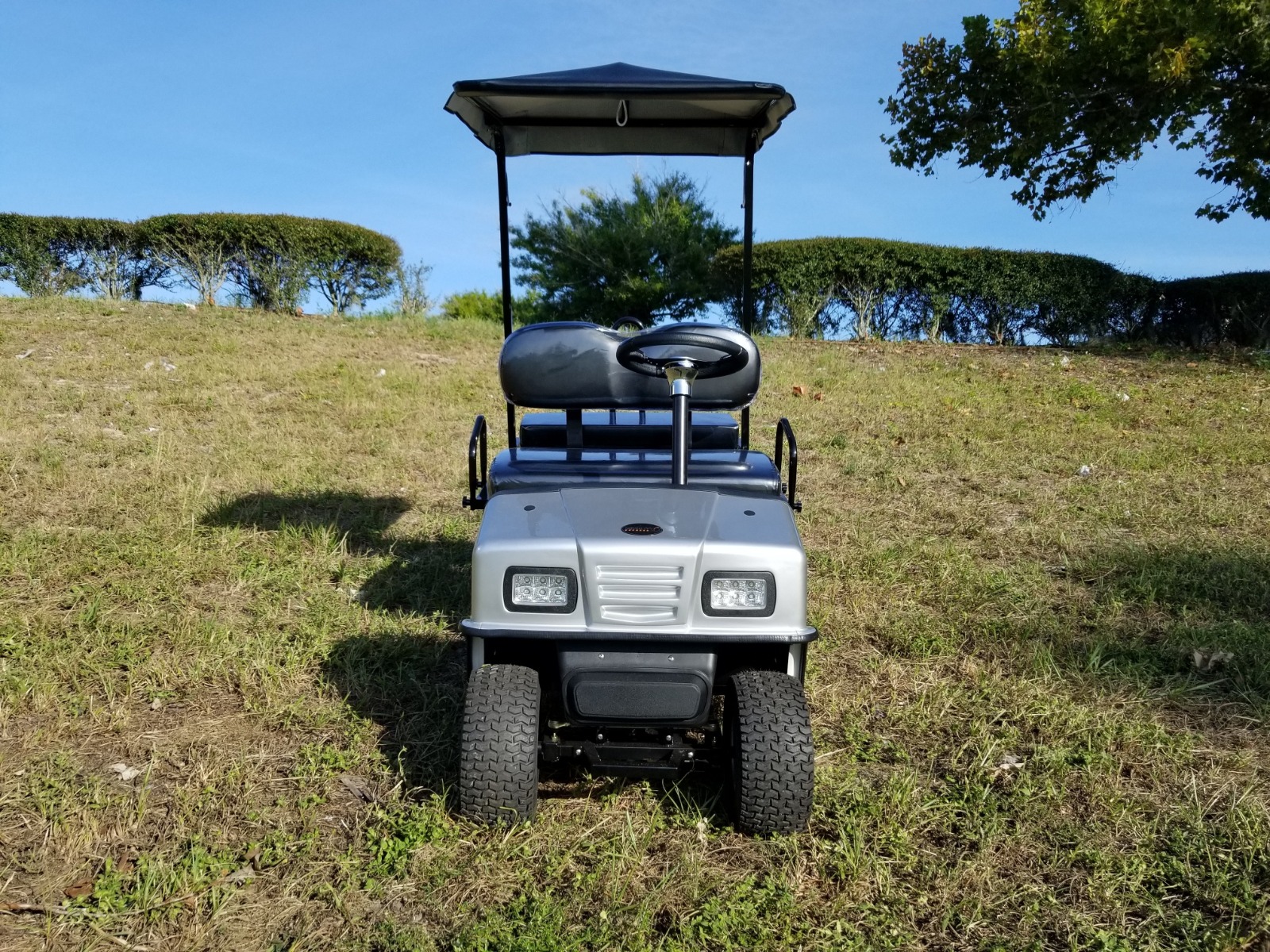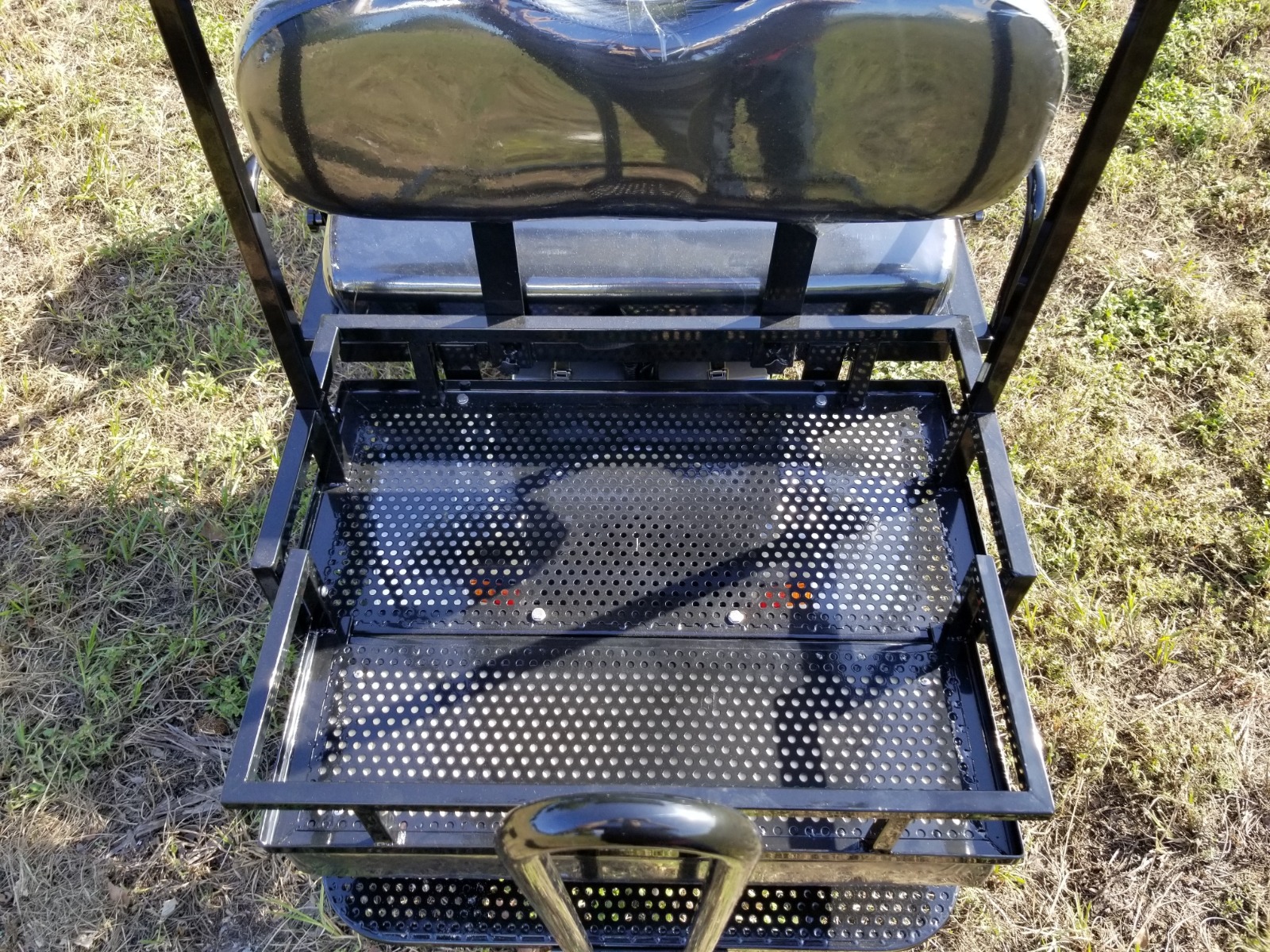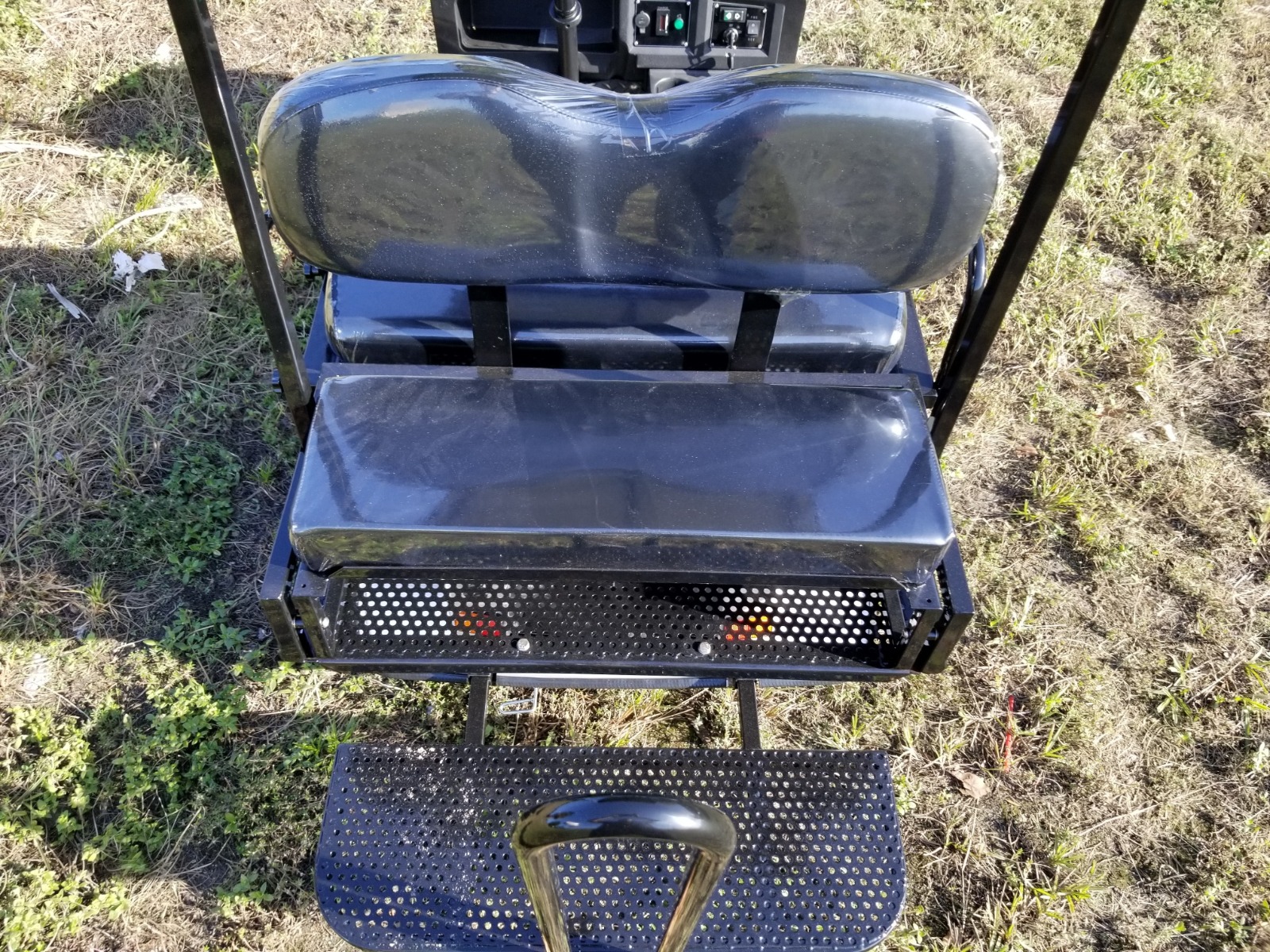 Extra Options on This Unit:
- Bimini Top Kit - $275
- Hand Rails - $50
- Black Seats Upgrade - $185 
If one of the mini electric carts above doesn't meet your needs, follow the below link to build your own Cricket mini golf cart!
Cricket SX-3 Product Order Page
For More Information or to Set an Appointment, Please Call:
1(800)918-7433