BraunAbility | Making Life A Moving Experience For All 

At Mobility Express, we believe in providing a wide array of choices for wheelchair users and caregivers seeking top-notch mobility solutions. Our commitment to diversity and quality sets us apart as one of the premier wheelchair accessible vehicle dealers. Discover the remarkable selection of side-entry and rear-entry wheelchair vans, along with the revolutionary Chevrolet Traverse wheelchair accessible SUV, converted by BraunAbility. There is even the option of outfitting a new BraunAbility conversion on a previously owned minivan. Whatever your priorities may be, Mobility Express and BraunAbility guarantee a wheelchair accessible van tailored to your unique preferences, lifestyle, and financial considerations.
BraunAbility Side-Entry Wheelchair Vans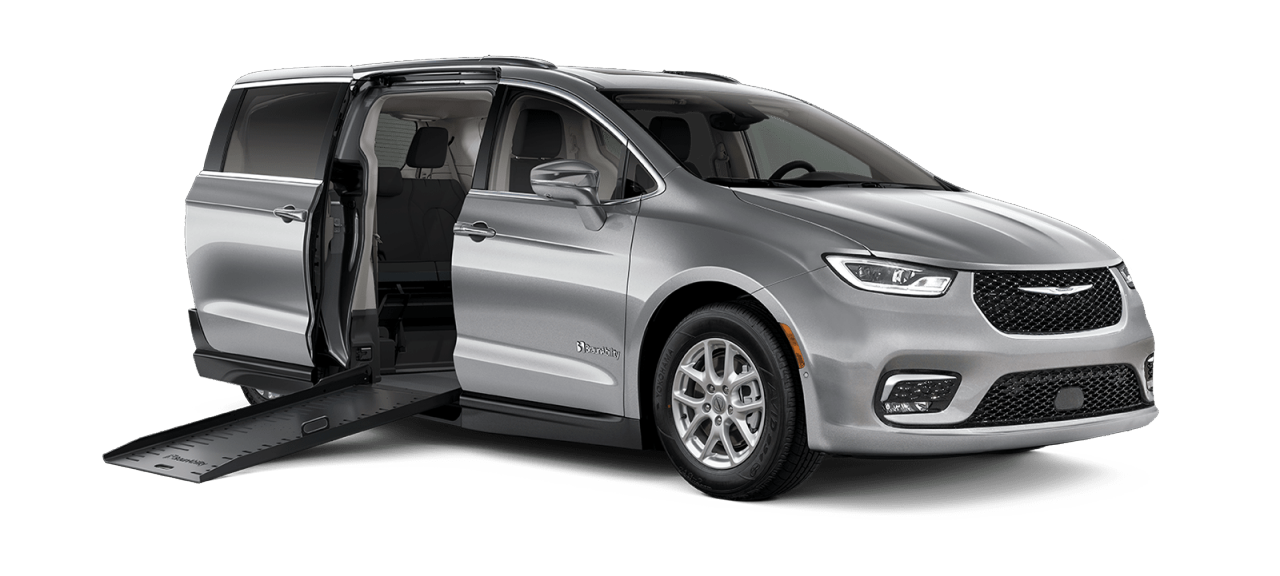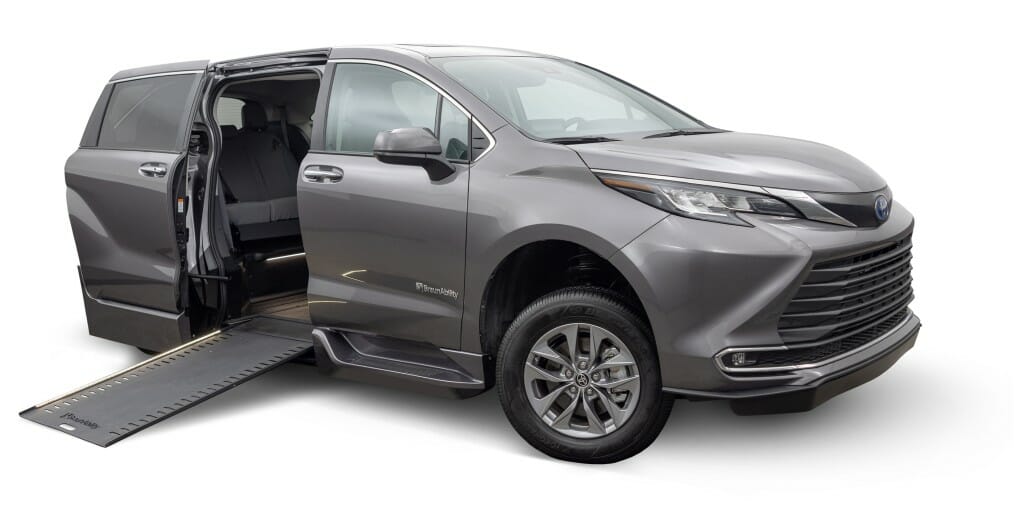 Your priorities matter, and we understand. Our selection of side-entry wheelchair accessible mobility vans converted by BraunAbility ensures that there's an option tailored to your needs. Choose from the most popular minivan models available, including Chrysler Pacifica, Dodge Grand Caravan, Toyota Sienna, and Honda Odyssey. Explore the advantages of a side-entry wheelchair accessible van at Mobility Express.
BraunAbility Wheelchair Accessible SUVs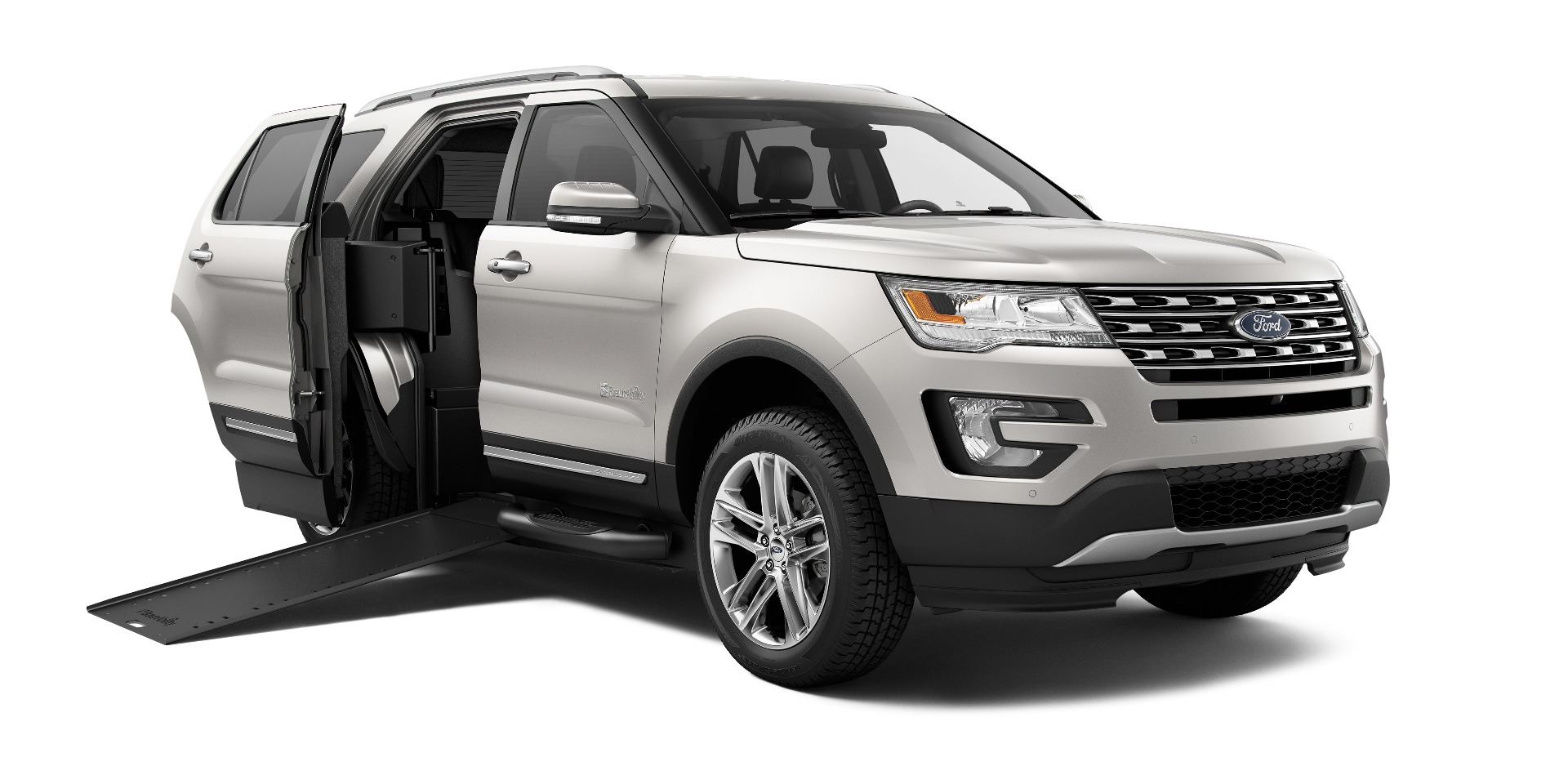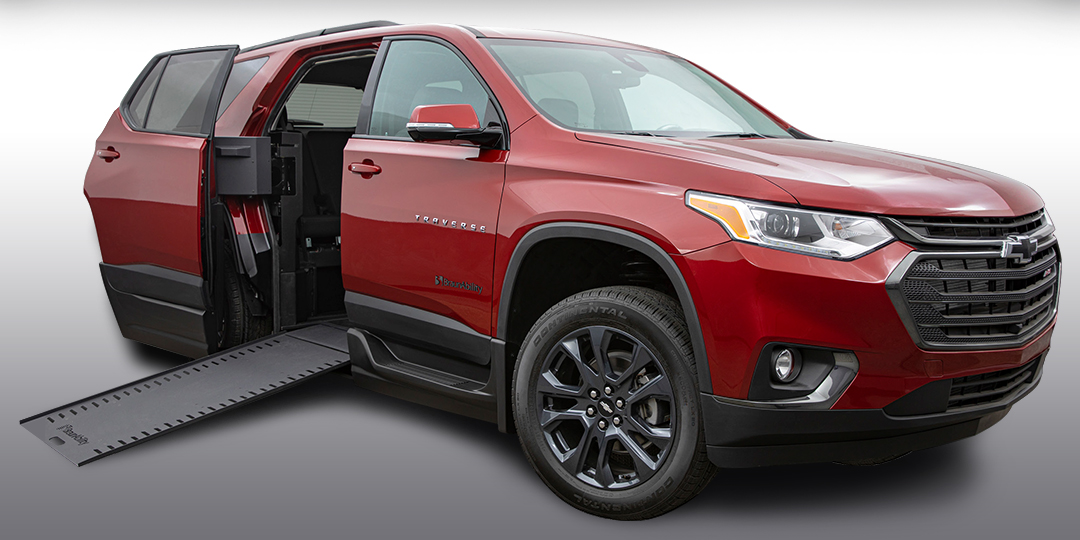 For those who desire a wheelchair accessible vehicle without compromising on style, BraunAbility has other options—the wheelchair accessible Ford Explorer  and the newest innovation, a handicap accessible SUV based on the Chevy Traverse. This groundbreaking BraunAbility vehicle seamlessly merges the convenience and dependability of BraunAbility's signature conversion with the unparalleled style and confidence of an SUV. Determine if the BraunAbility Chevrolet Traverse wheelchair accessible SUV aligns with your mobility needs and aspirations, and open the door to a new era of mobility solutions.
BraunAbility Rear-Entry Wheelchair Vans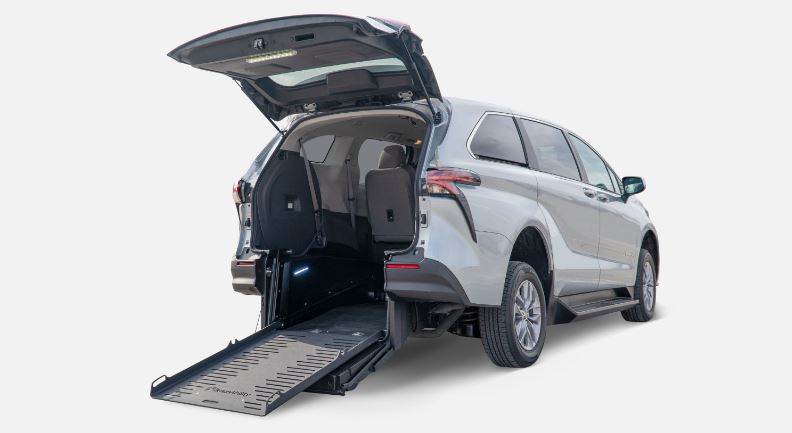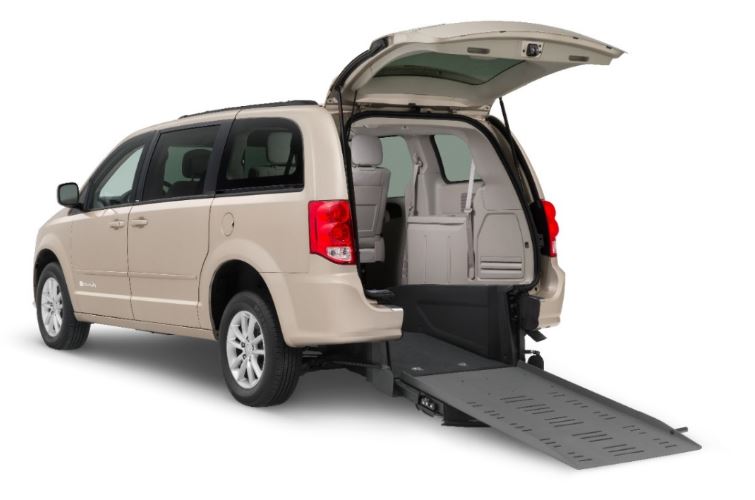 Discover practicality and versatility with Rear Entry Handicap Accessible Vans converted by BraunAbility. Embrace the versatility and value that a rear-entry wheelchair van offers. For numerous wheelchair users and caregivers, it's the ideal choice for their family. BraunAbility caters to this need by offering rear-loading wheelchair van alternatives, such as those based on the Chrysler Pacifica, Chrysler Voyager, and Dodge Grand Caravan. Discover the benefits of BraunAbility rear-entry handicap vehicles.
BraunAbility revolutionizes the mobility industry with its unparalleled range of wheelchair accessible vehicles. By partnering with esteemed wheelchair accessible vehicle dealers like Mobility Express, auto manufacturers, adhering to stringent engineering standards, and accommodating a variety of budgets, BraunAbility has solidified their position as a pioneering mobility manufacturer. From the flexibility of side-entry and rear-entry vans to the groundbreaking style of the Chevrolet Traverse SUV, BraunAbility empowers individuals and families to embrace newfound freedom and independence. Explore the comprehensive lineup of handicap accessible vehicles, and embark on your journey towards enhanced mobility today.
To shop Mobility Express' inventory of BraunAbility Wheelchair Accessible Vehicles,

follow this 

link

.
To learn more about BraunAbility Conversions,

 contact us by 

filling out this form

,
or call (800)918-7433