Wheelchair Accessible Vehicles That Enable True Freedom
At Mobility Express, we believe that everyone deserves a choice; however, not everyone wants a full-sized wheelchair van, and Freedom Motors USA provides alternatives, including converted SUV's. FMI's rear-entry vehicles are some of the safest, longest lasting, and easiest to park converted vehicles in America.
Freedom Motors USA, Inc. (FMI) has been a trusted name for over 25 years, offering secure and reliable wheelchair vans, mobility cars, and accessible SUVs. Our cutting-edge engineering and advanced technology ensure long-lasting quality. Enjoy nationwide delivery and at-home demonstrations to fulfill your driving dreams quickly.
Leading in Accessibility:
Freedom Motors were the pioneers in converting SUVs into wheelchair accessible vehicles, leading the rear-entry market. Freedom Motors caters to diverse family needs with various wheelchair van conversions for passengers and drivers with sylish, reliable, and budget friendly conversions. Mobility Express and FMI are committed to continually expanding your options for handicap vehicles. Whether you need a wheelchair accessible van or a wheelchair accessible SUV, Mobility Express and FMI have got you covered.
FMI Vehicle Range:
Chrysler and Dodge Wheelchair Accessible Van Conversions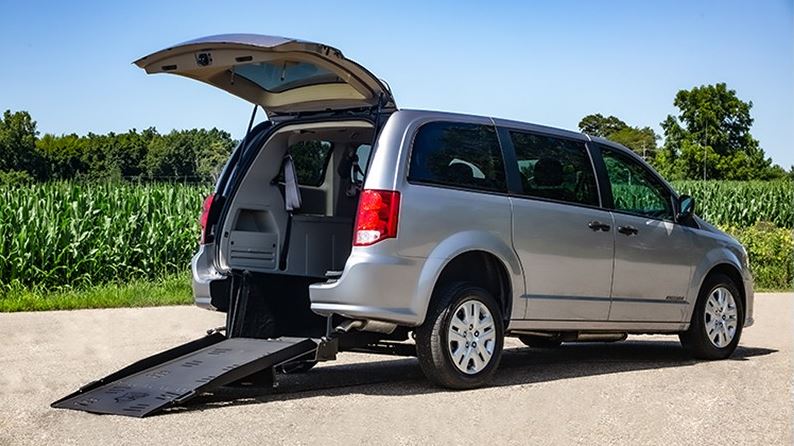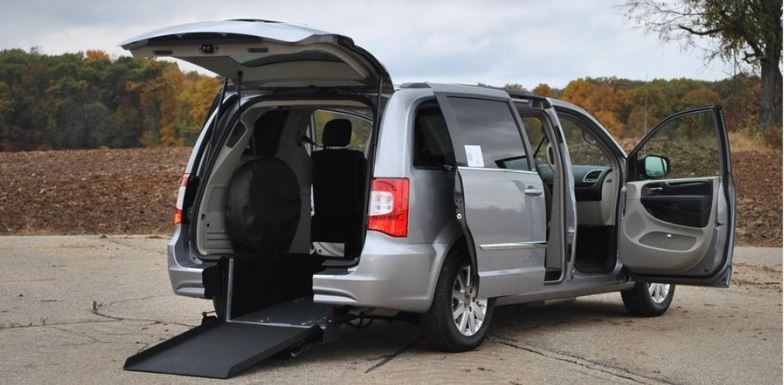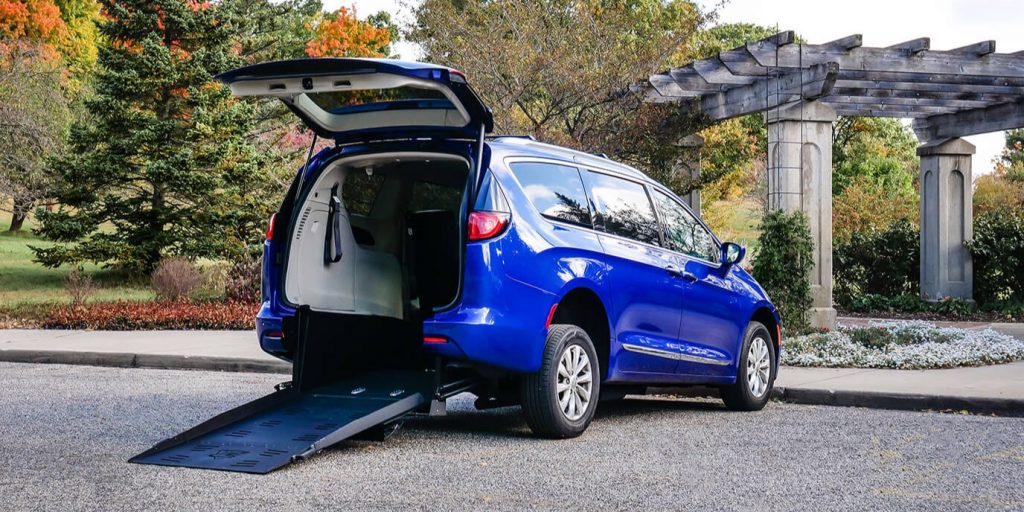 FMI offers various manual & power conversions for both Chrysler and Dodge rear entry wheelchair vans, meeting family needs for passengers or drivers. We pride ourselves in providing affordable, reliable, and stylish conversions. Featuring manual doors, ramps, and lowered floors, our manual rear entry conversion vans offer safe and comfortable transportation. Our engineers prioritize safety and reliability, using top-quality parts for every conversion. You can trust our simple, durable, and safe design principles, ensuring trouble-free, enjoyable experiences in your FMI wheelchair van. Our manual Chrysler and Dodge rear entry conversions reduce costs and ensure reliability. No more expensive service bills or messy hydraulics. Simply open the rear door like a lift gate to access the ramp. For the FMI power rear entry conversions, or Kneelvanm, the power rear lift gate and automatic ramp guarantee convenience, reliability, and traction in all weather conditions. With the Kneelvan, you can park anywhere, unrestricted by others. Experience freedom and reliability with our exclusive Iso-Parabolic Kneeling System, giving you peace of mind. Enjoy a range of choices with our accessible van conversions, prioritizing your needs.
Honda Wheelchair Accessible Van Conversions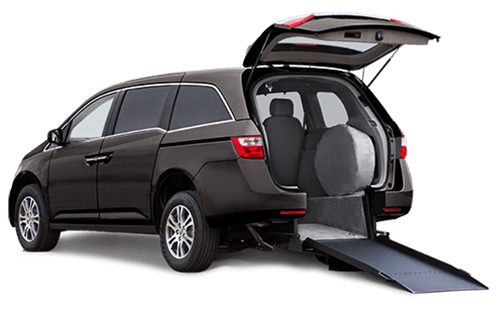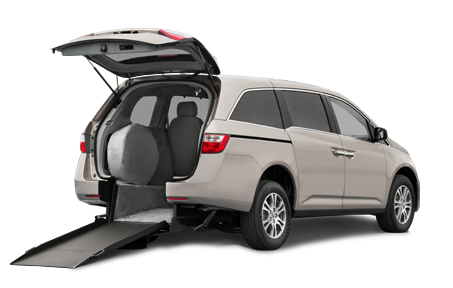 Discover a sportier option in a Honda Odyssey with FMI's power rear entry conversion. Lowered floor for easy access. Power lift gate and ramp ensure a breeze entry. The one-piece ramp guarantees all-climate durability. The strong tubular steel frame prioritizes safety, like high-performance racecars. Park anywhere with ease, no more worries about being blocked in. Enjoy the freedom to go where you want, when you want. The exclusive Iso-Parabolic Kneeling System enhances reliability and reduces wear and tear. Experience true accessibility with FMI's Kneelvan - Power Rear Entry Wheelchair Van Conversion in a Honda Odyssey. Freedom awaits!
Kia Wheelchair Accessible Vehicle Conversions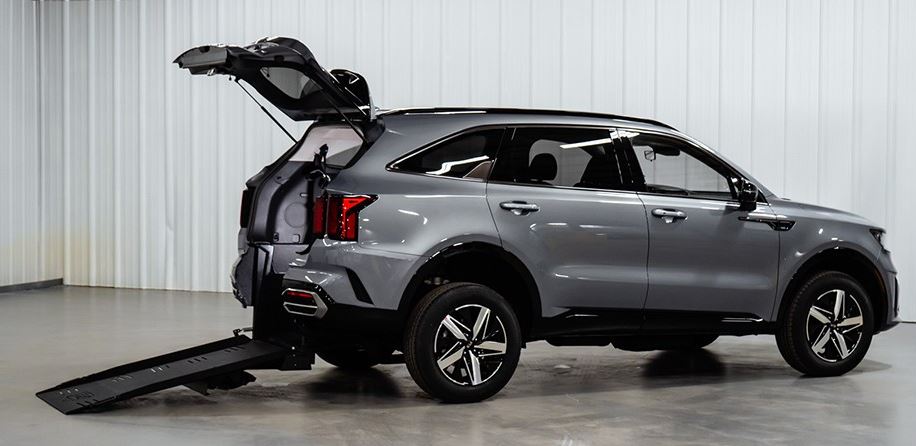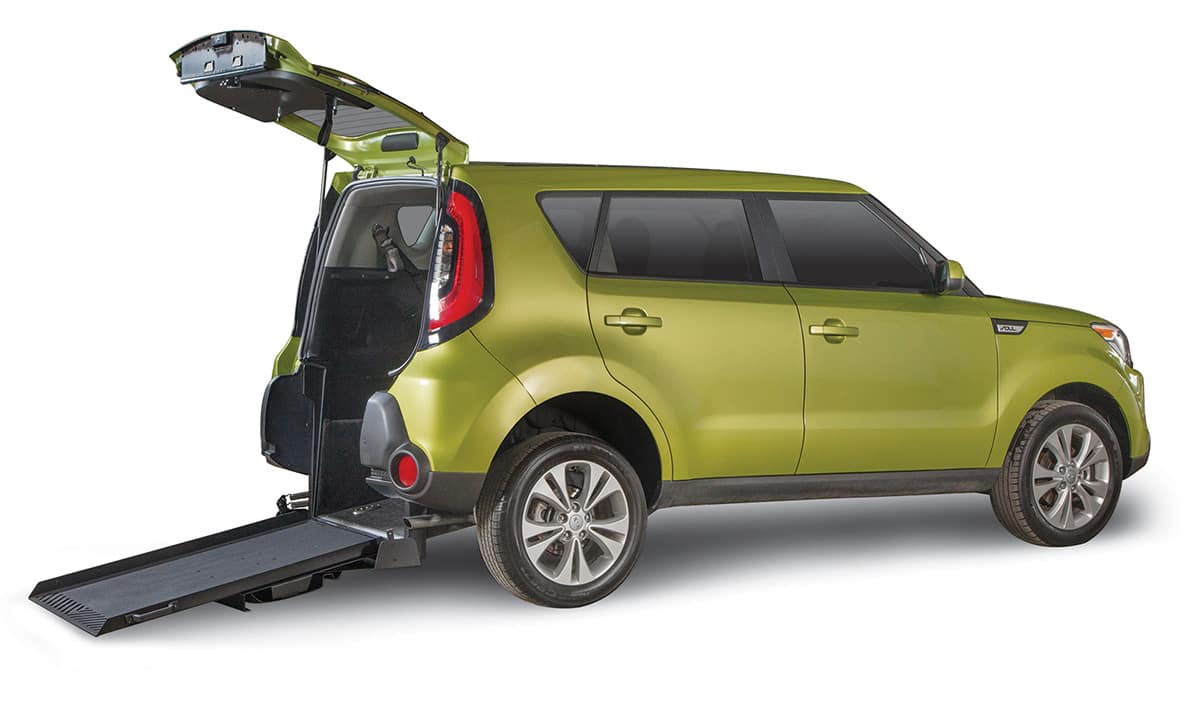 Experience FMI's pioneering Kia Sorento conversion, the inaugural rear-entry accessible SUV in the US. Boasting a 31" manual bi-fold ramp, this versatile mid-sized crossover features the market's broadest accessible SUV ramp, complemented by a robust V6 engine and advanced tech. Elevate your style with the wheelchair accessible Kia Soul, breaking free from the ordinary options. Fresh to the market, it delivers impressive fuel efficiency at up to 31 MPG. Notably, the FMI Kia Soul redefines mobility vehicles, utilizing cutting-edge Marine and Aerospace materials and adhering to stringent quality standards. Arrange a complimentary in-home demo of the Kia Soul wheelchair van, reflecting our confidence in your satisfaction. FMI proudly assembles each vehicle in the USA. Experience the difference today!
Toyota Wheelchair Accessible Van Conversions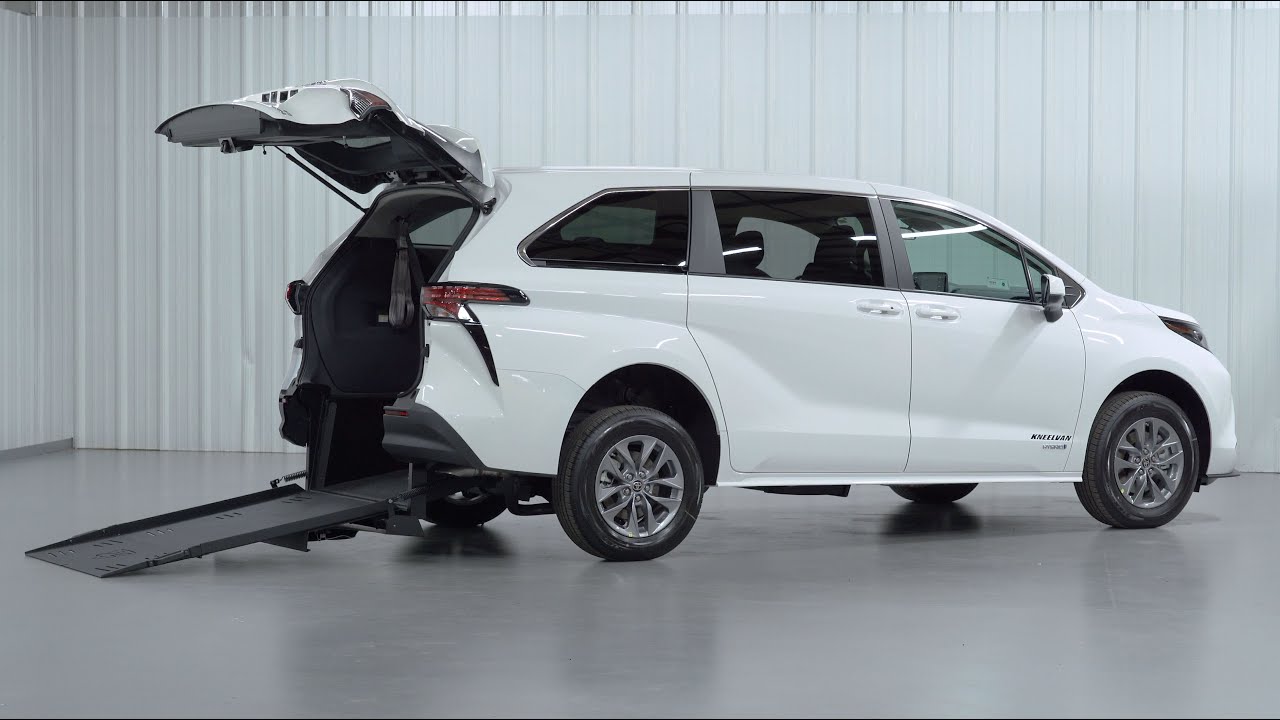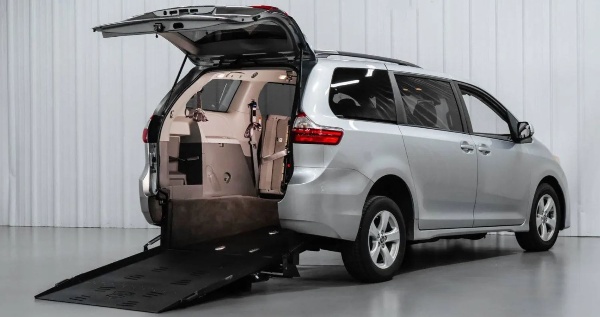 Discover FMI's Manual Toyota Rear Entry Wheelchair Vans, offering versatile conversions to meet the needs of wheelchair users as passengers or drivers. We take pride in delivering affordable, stylish, and reliable options. Our wheelchair-accessible conversions feature manual doors, ramps, and lowered floors, ensuring safe and comfortable transportation. Engineers at FMI prioritize safety and reliability, using top-quality parts for all wheelchair accessible and SUV conversions. Emphasizing simplicity, durability, and safety, our conversions undergo rigorous evaluations, providing years of trouble-free, enjoyable memories in your FMI wheelchair van. Experience hassle-free manual door and ramp operations, while the anti-slip material guarantees excellent traction in any weather. Choose from a full or half cut lowered floor option to accommodate your preferences and enjoy a comfortable ride with two wheelchair positions available.
To shop Mobility Express' inventory of FMI Wheelchair Accessible Vehicles, follow this link.
To learn more about ATC Conversions, fill out this form,
or call (800)918-7433