VMI | Imagine Possibilities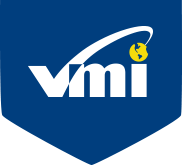 With an unwavering dedication to our customers, Mobility Express looks for wheelchair accessible van conversion manufacturers like VMI that stand apart from conventional manufacturers, driven not solely by profit, but by a profound commitment to enhancing lives. With over 25 years of industry experience, VMI has harnessed the power of listening to the customers, allowing their insights to shape VMI's innovative products and services, pinpointing needs, and engineering user-friendly mobility solutions that redefine possibilities. Mobility Express and VMI relentlessly pursue the transformation of lives with wheelchair accessible vehicles.
VMI Chrysler Pacifica with Northstar 360 Conversion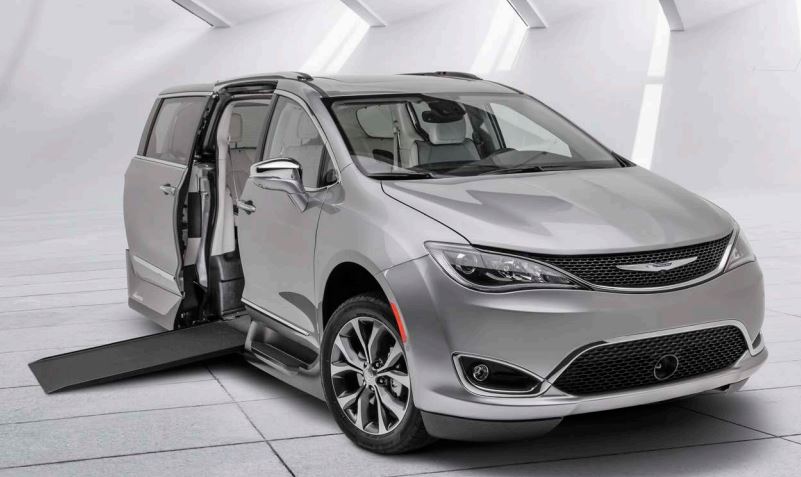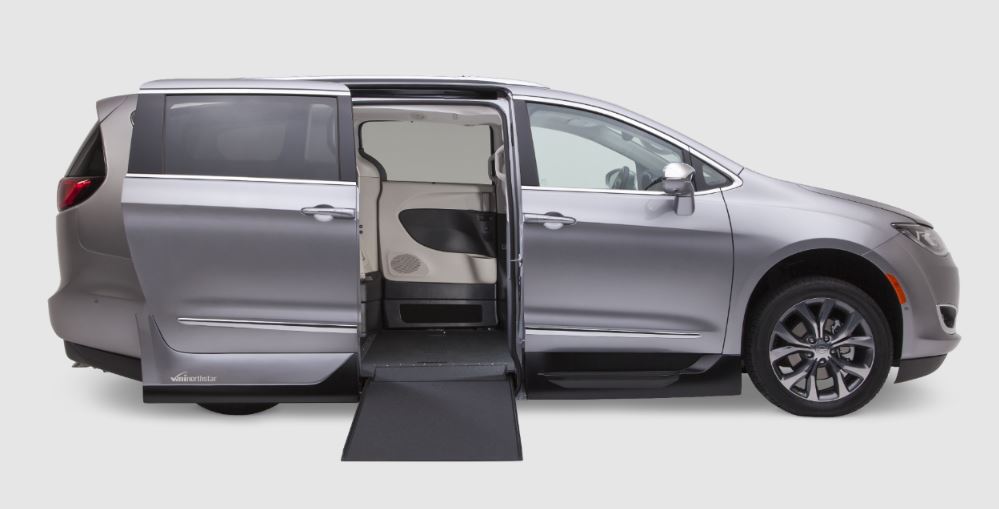 Experience unparalleled accessibility and comfort with the VMI Chrysler Pacifica Northstar® Conversion. Designed with an unwavering commitment to ease of use and accessibility, this cutting-edge conversion stands as a testament to VMI's dedication. The Northstar in-floor ramp system, a hallmark since 1993, offers unrivaled advantages over fold-out ramps, providing a compromise-free solution for wheelchair users. Boasting VMI's innovative Access360® technology, this conversion sets a new standard by offering more space, flexibility, aesthetics, and safety. With features like PowerKneel® for effortless entry, obstruction-free doorway access, and a quiet ride, it redefines mobility. The integrated Step Flares, One-Touch Controls, and Sure Deploy® ensure a seamless experience, while the crash-tested design and 3-year/36,000-mile warranty guarantee peace of mind. Choose independence with various seating configurations, epitomizing the fusion of convenience and innovation.
VMI Toyota Sienna Wheelchair Van Conversions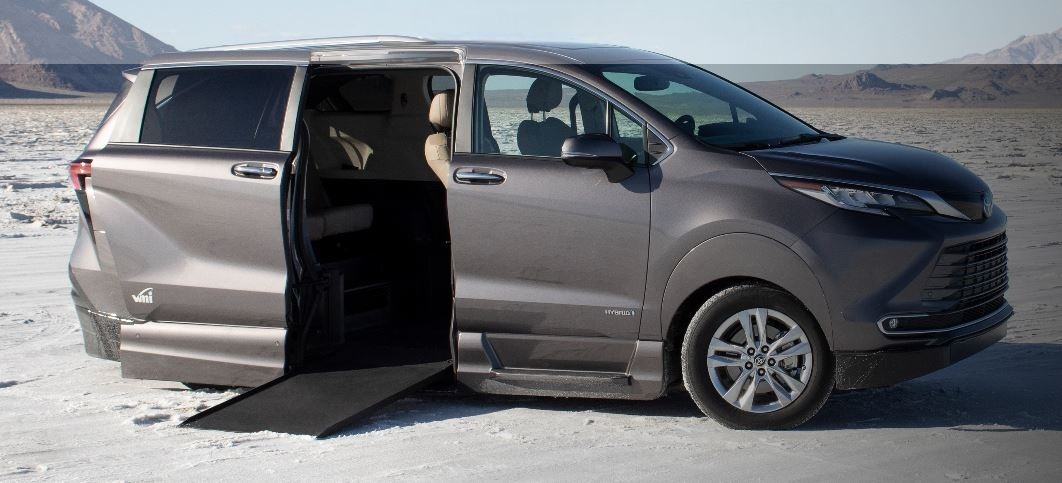 Discover unparalleled accessibility with the new Toyota Sienna Hybrid with Northstar 360 conversion – a cutting-edge, feature-rich wheelchair van that prioritizes maneuverability. Embrace innovative possibilities with a 5.6" ground clearance, expansive 56.1" door opening, and 58.75" interior height. Boasting an industry-leading 1,000 lb capacity in-floor ramp, 30" ramp width, and the sole AWD side-entry hybrid van, this technological marvel ensures a transformative experience. Enjoy industry-best attributes, from Hybrid Fuel Efficiency and available All Wheel Drive, to Interchangeable Front Seats and Patented Wheel Well Covers. Illuminate your journey with LED interior lighting, backed by VMI's seven-year rust-through warranty. Elevate your mobility with the Access360 conversion. Your road to empowerment begins here. 
VMI currently still converts the previous generation of Toyota Sienna (2011-2020) for wheelchair access. The previous generation of VMI Toyota Sienna wheelchair van set a new standard for wheelchair-accessible minivans, offering increased space, flexibility, and ease of use. With its slide-out, in-floor ramp, it ensures a clean interior while providing optimal maneuverability for larger power chairs. Exclusive VMI features include a 12"-longer floor for better turning, a 30" ramp for wide power chairs, maximized door height, dropped floor, and high ground clearance. Choose from various conversion options, such as the Northstar® with Access360®, Northstar E™ with Access360®, and Summit™ with Access360®. Enjoy spaciousness for large wheelchairs, seating flexibility for up to 6 individuals, convenient door operation, FMVSS compliance, and unwavering reliability. Elevate your mobility experience with a VMI Toyota wheelchair van from Mobility Express.
VMI Honda Odyssey Wheelchair Van Conversions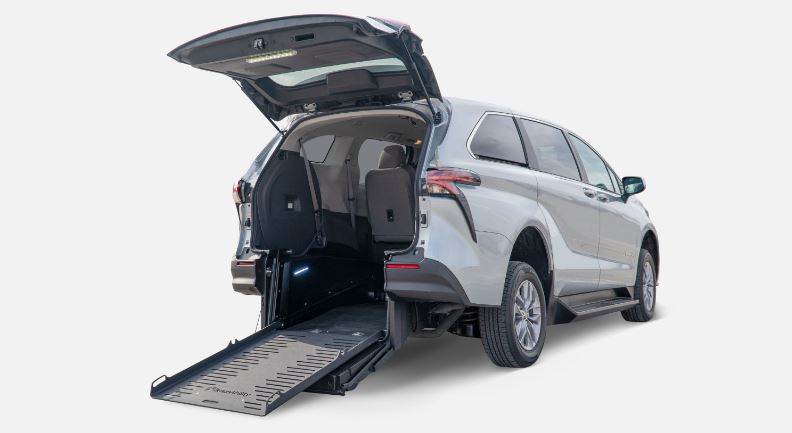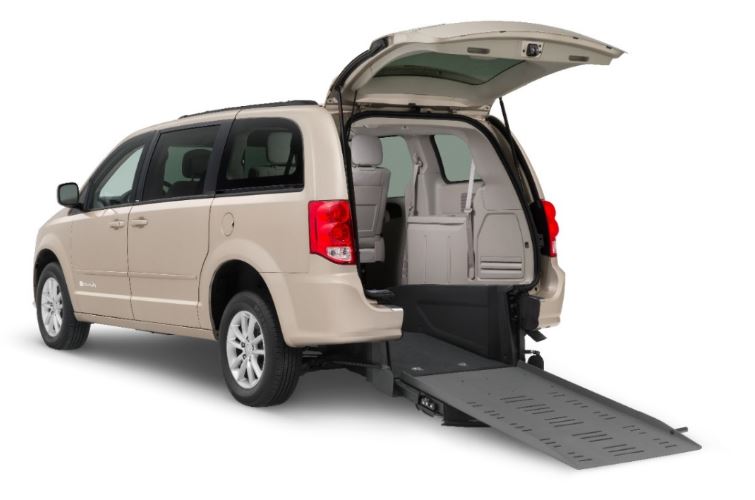 Introducing the VMI Honda Odyssey – a wheelchair van that redefines independence. Equipped with the Northstar® #1 powered in-floor ramp, this model offers an array of VMI-exclusive features. Experience the freedom of Interchangeable Front Seats, spaciousness enabled by Access360®, and LED interior lighting. Standard Rear Heating & A/C ensures comfort, while the VMI ParkSmart™ Parking Sensor prevents blockage. Crafted with Galvanneal Steel for superior corrosion protection, it boasts a 7-year rust-through warranty. Unmatched maneuverability and functionality accommodate larger wheelchairs, and premium materials ensure durability. Crash-tested with a 3-year/36,000 conversion warranty, the VMI Odyssey is designed to last, providing peace-of-mind mobility solutions. Discover true mobility independence with VMI.
VMI is one of the wheechair accessible vehicle industry's leaders with its exceptional array of wheelchair accessible van conversions. Collaborating with esteemed dealers like Mobility Express, adhering to rigorous engineering benchmarks, and catering to diverse budgets, VMI stands as a trailblazing manufacturer in the mobility sector. With the versatility of side-entry vans, including the innovative design of the Chrysler Pacifica Northstar Conversion, VMI empowers individuals and families to embrace enhanced freedom and autonomy. Discover the extensive selection of handicap accessible vehicles and embark on a transformative journey towards amplified mobility and newfound possibilities today.
To shop Mobility Express' inventory of VMI Wheelchair Accessible Vehicles,

follow this 

link

.
To learn more about VMI Conversions,

 contact us by 

filling out this form

,