Ryno Mobility | Empowering Mobility Through Innovation

Discover Ryno Mobility, a pinnacle of conversion excellence, at Mobility Express. With avant-garde design and meticulous craftsmanship, we transform dreams into reality, placing your mobility liberation at the forefront. When you connect with us, you're speaking directly with the owner, ensuring tailored guidance to your ideal conversion. Our commitment goes beyond selling products; we're your gateway to mobility freedom. Our in-house design expertise ensures seamless modifications, while our corrosion protection practices stand out. Explore our website for comprehensive information, and reach out for personalized assistance in realizing your Ryno Truck or Suburban conversion vision. 
Rear Entry Conversions for Dodge and Chrysler Vans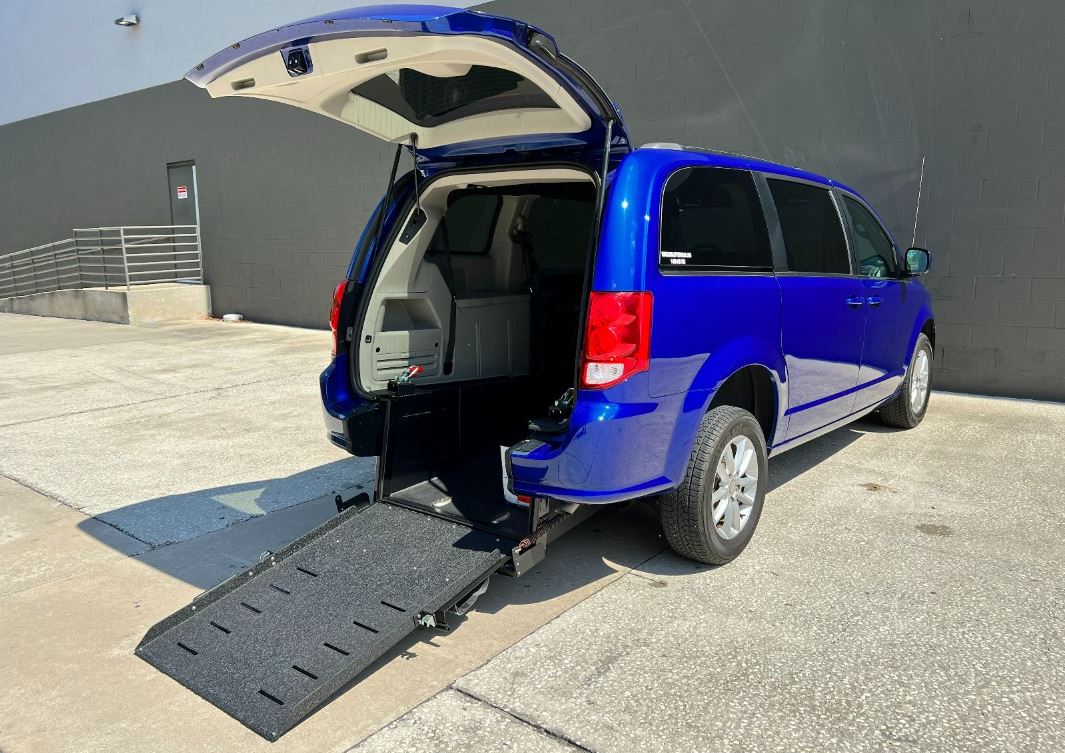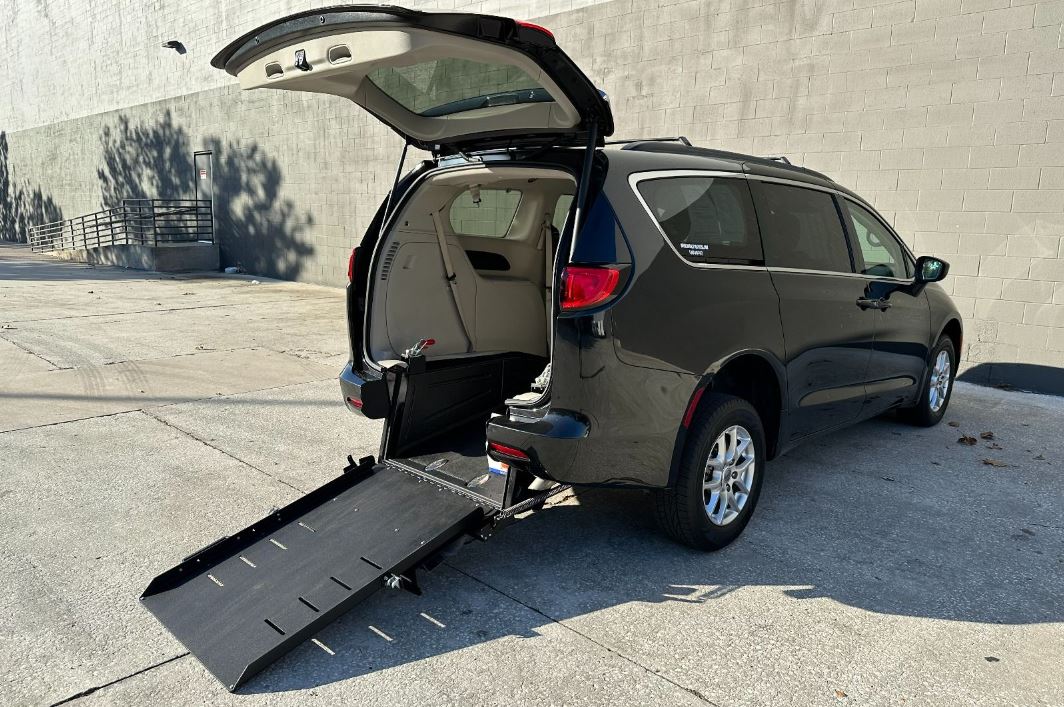 Experience the freedom of movement with Ryno Mobility Rear Entry, a user-friendly conversion designed to offer affordability and reliability in the realm of mobility solutions. With its 29 ¼" wide ramp boasting an 11-degree angle, effortless wheelchair access is guaranteed. Once inside, an exceptional 57 ½" interior height is complemented by over six inches of ground clearance. The Manual ramp configuration stands as a cost-effective and dependable choice for wheelchair users accompanied by an attendant. Discover more about Ryno Mobility Rear Entry today by reaching out for comprehensive information!
Unparalleled Flexibility by Ryno: Ryno Mobility Rear Entry delivers a choice between two rear seating arrangements. Opt for stationary bucket seats (with a 22" gap) or select OEM bucket seats attached to a flip and fold seat base, offering up to 32" of space. As is customary with rear entry conversions, parking options expand significantly. Enter and exit from the rear of the vehicle, granting access to standard parking spaces—excluding parallel parking—erasing the concern of being stranded outside your vehicle.
A spectrum of seating options ensures tailored accommodation based on passenger numbers, with folding or replacement seats optimizing space for wheelchair or ambulatory passengers. Ryno Mobility Rear Entry provides multiple wheelchair tiedown anchor positions and a versatile flooring layout compatible with various power tiedown systems, allowing passengers to assume their preferred positions.
Wheelchair Accessible Truck Conversions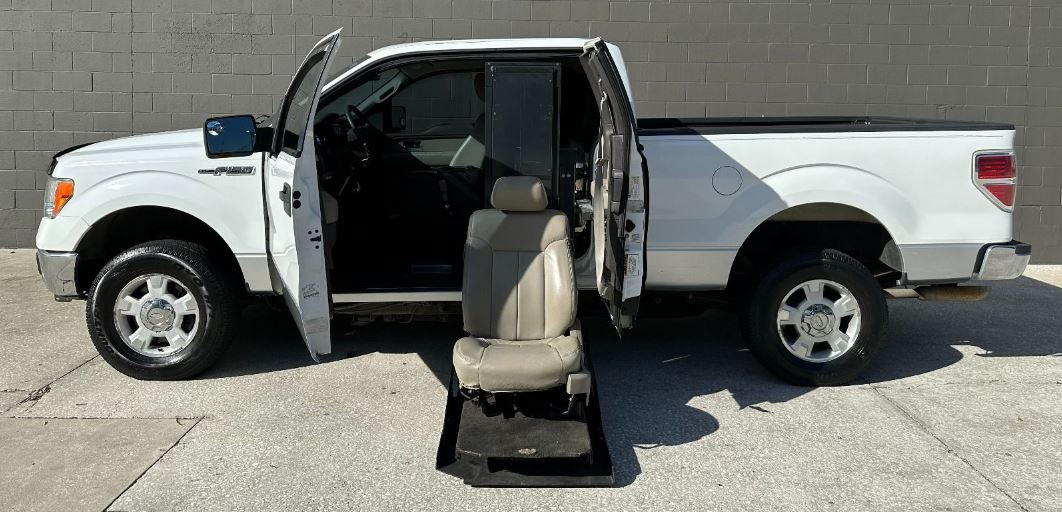 Embrace Freedom with Ryno: Whether you're drawn to the Chevrolet Silverado, GMC Sierra, Dodge Ram Mega Cab, Chevrolet Suburban, GMC Yukon XL, or Ford F-150, Ryno Mobility thrives on pushing the boundaries of custom mobility vehicles. For many, a wheelchair-accessible minivan isn't the ideal choice. Pickup trucks with features like heightened ground clearance, powerful engines, 4-Wheel Drive, and enhanced cargo space better serve their needs. Despite this, practical and reliable conversion designs for pickup trucks have proved elusive. Ryno Mobility stands as the result of years of dedicated research, development, and testing, consistently delivering reliable and sought-after wheelchair accessible pickup truck conversions. The Ryno RSL-100 Interior lift exemplifies personalization and independence, revolutionizing your mobility experience. 
Presently, Ryno converts Dodge/RAM Mega Cab and Chevrolet/GMC pickup trucks, covering new and preowned models. Vehicle age restrictions vary based on the specific combination of vehicle and conversion, with Ryno's flexibility even accommodating vehicles dating back to 2007 in some instances. This expansive approach amplifies options, providing potential savings for customers during the search for their ideal converted truck.
Recently, Mobility Express had the privilege of outfitting a Ryno RAM pickup truck for a client, enhancing its capabilities. Notably, a 2021 RAM 2500 was transformed with modifications including lowered flooring, remote-controlled power doors, rubberized flooring, a Slim Line Rear Bench, BraunAbility UVL installation, and vehicle suspension and body lift. Mobility Express further contributed by installing a 6-Way Transfer Seat and SureGrip Featherlite hand controls. Discover the dynamic synergy between Ryno Mobility and Mobility Express, expanding the horizons of wheelchair accessible pickup trucks. Read this blog post to learn more.
Wheelchair Accessible SUV Conversions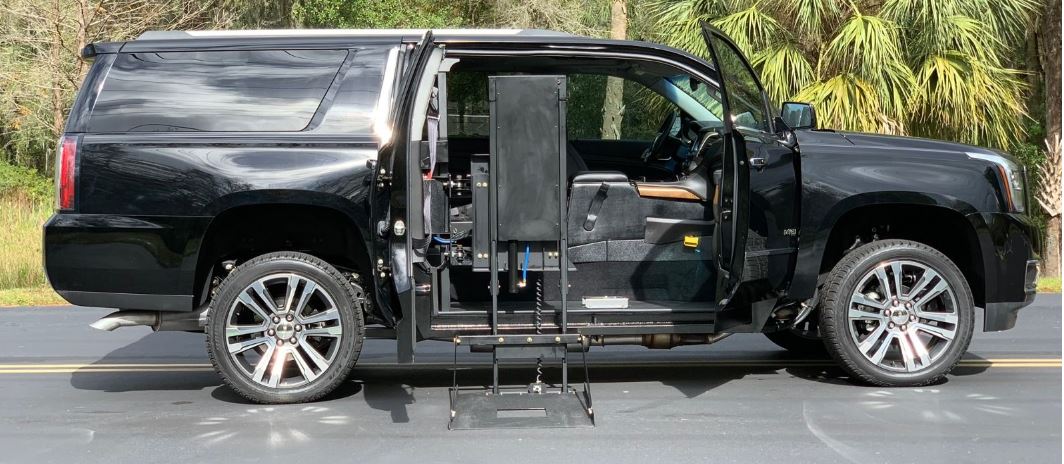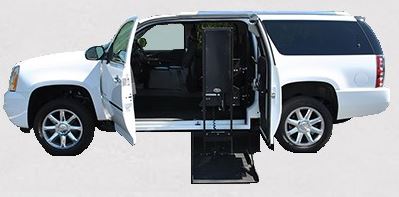 Ryno Mobility Offers Unrivaled Variety:  Beyond minivans and pickup trucks, Ryno Mobility extends its expertise to converting Wheelchair Accessible SUVs, embracing conversions for Chevrolet and GMC. Whether you seek a driver or passenger application, or a 2WD or 4WD platform, Ryno Mobility offers personalized solutions tailored to your requirements. With your choice of trim packages, seating for five able bodied passengers, plus a wheelchair, Ryno Mobility continues to provide the most unique conversions for clients around the world. For in-depth insight into conversion options and availability, contact and engage with a knowledgeable mobility consultant here at Mobility Express.
To shop Mobility Express' inventory of Ryno Wheelchair Accessible Vehicles, follow this 

link

.
To learn more about Ryno Conversions, 

fill out this form

,