ESTABLISHED 1985. THREE GENERATIONS FAMILY-OWNED.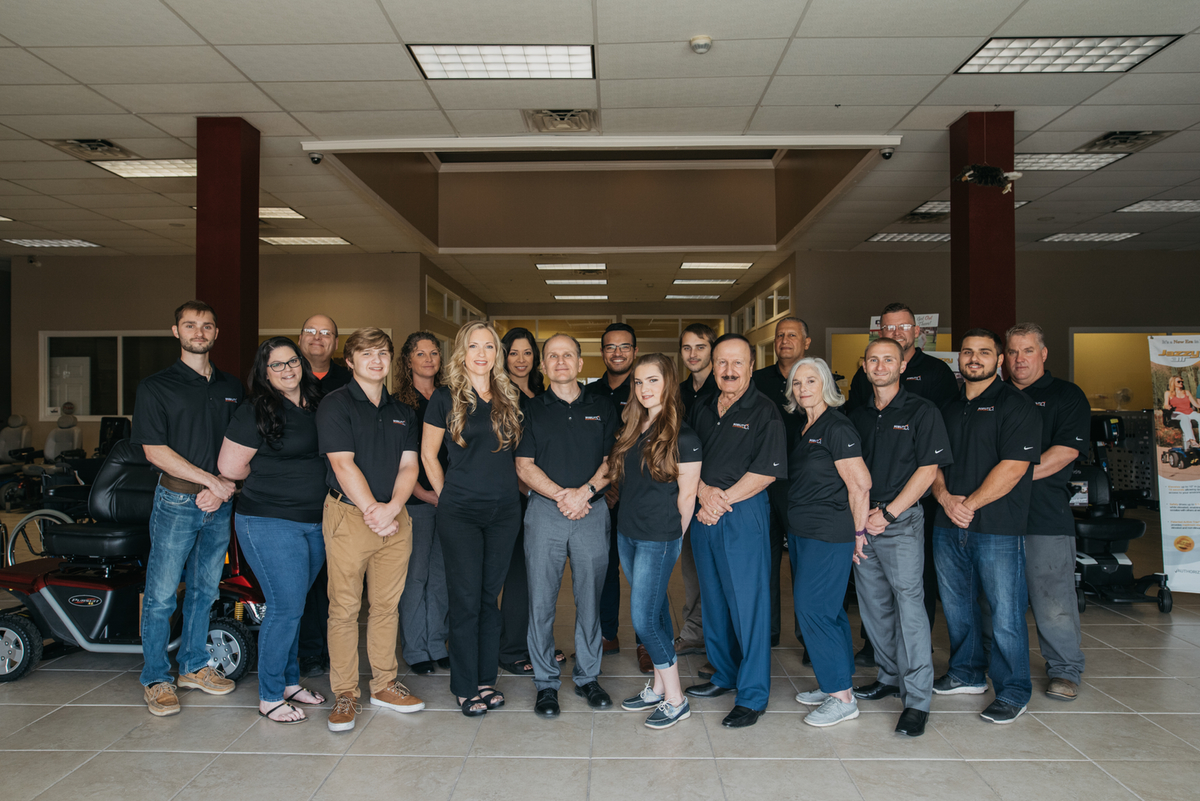 For three generations the Mobility Express family leadership have been committed to empowering, elevating and positively changing the quality of our customers and families' lives.We have become the leading independent mobility specialist company in the United States built upon a foundation of integrity, trust, excellence in service, quality and professionalism.
ONE STOP. BEST CHOICE.
We offer a comprehensive range of the world's top brands of wheelchair accessible van manufacturers, powered mobility equipment and products, custom home modifications that include industrial strength elevator system installations, high capacity elevated stair lifts, and bathroom and kitchen customizations. We also help our customers with attractive flexible financing options. We've earned our long-standing reputation as a "true one-stop resource" for consumers, medical professionals, caretakers, trust managers, and more.
WE EDUCATE AND EMPOWER
We work closely and carefully with each customer to ensure they are well informed and able to make the most intelligent and cost-effective mobility lifestyle solution possible. We understand the uniqueness and diversity of our customer's needs, wants and lifestyles. We work tirelessly to educate, empower and elevate our customers to a more satisfying experience.
TRUE CUSTOMER ADVOCATES
With over thirty years of experience we've earned our reputation as true Mobility Customer Advocates. We bring proven lifestyle technology expertise, extensive customer referral base, seasoned experts for service and parts, vehicle customizations and home modifications, with 24/7/365 customer support. We're able to show our customers a more clear, comprehensive and integrated view of how their mobility decisions can work to create more enjoyable living environments and empower more satisfying lifestyles.
PEOPLE. CULTURE. VALUES.
We are friendly, experienced, highly trained and work hard to earn your trust, respect and confidence. Our customers are our extended family. We're committed to personal integrity and ensuring you and you're family are offered the most cost-effective financing options, lowest possible monthly payments, and special trade-in-allowance programs. We do whatever it takes to make sure you're satisfied. We want to build reliable, strong relationships that last a lifetime!
OUR INVITATION. OUR CHALLENGE
We ask one hour of your time, at one of our showroom locations, or your home, and we'll give you an education of a lifetime. No obligation and no pressure. It's how we have earned our reputation as true customer advocates, and grown to become the largest independent mobility dealer in the USA. We offer free private consultations. We work around your availability. Our promise and commitment is that this experience will be insightful valuable and enjoyable.
NATIONAL REACH
Mobility Express Inc. is headquartered in New Port Richey, Florida, with easy access from the Tampa, St. Petersburg, Clearwater areas, with additional dealership locations that serve our Florida communities. We have built and continue selectively grow our national dealership partner-network across the country. Our goal is to ensure the best quality of products, delivery, service and on-going support Mobility Express customers have come to expect across the USA. No matter where you are located you will the full commitment and leverage of the Mobility Express company and family behind you.