For many wheelchair users, their ideal vehicle is not a wheelchair accessible minivan. Although minivans have been converted for wheelchair access for a long time, and offer the best platform for versatility in wheelchair transport, some people need the features a pick up truck offers, like more ground clearance, more powerful engines, 4-Wheel Drive, and more cargo space. 
Over the years, many companies have attempted to design a conversion for a pick up truck that was practical and reliable. Unfortunately, that task is harder than it may seem, and most of those companies are no longer around. However, there is one company that has done the research, development, and testing that has produced a consistently reliable and desirable wheelchair accessible pick up truck conversion. That company is Ryno Mobility, based out of Clearwater, FL. For years, Ryno specialized in Manual Rear Entry ramp conversion on Chrysler and Dodge minivans, and then began to work on converting pick up trucks and SUVs. The result is a proven conversion with a few different variations, that creates the best wheelchair accessible truck on the market. 
Currently, Ryno can convert Dodge/RAM Mega Cab pick up trucks, as well as Chevrolet/GMC pick up trucks. The vehicle can be new, or preowned. There are varying restrictions on age, depending on the exact vehicle and conversion combination, but Ryno is willing to convert vehicle dating back to 2007 in some cases. It really opens up the options, and can save the end user a lot of money when locating and obtaining the truck they want to be converted.
Recently, Mobility Express had the opportunity of selling, and putting the finishing touches on a Ryno RAM pickup truck for a client. We would like to share some pictures and details of that vehicle to bring some attention to these awesome wheelchair accessible pickup truck conversions.
The converted truck is a 2021 RAM 2500. The modifications made by Ryno during the conversion process include, but are not limited to:
Lowering the floor of the vehicle to create more headroom inside the vehicle, and more clearance when entering or exiting the vehicle.

Installation of remote controlled power door.

Installation of rubberized flooring (optional - oem carpet is standard)

Installation of Slim Line Rear Bench (2 seat Fold Up/Flip Down bench)

Installation of BraunAbility UVL (Under Vehicle Lift).

Vehicle suspension and body lift.
The modifications made by Mobility Express after the conversion process include, but are not limited to:
Installation of 6-Way Transfer Seat

Installation of SureGrip Featherlite hand controls.
Below you will find some pictures as well as a couple of videos we created to showcase the Exterior and Interior of the finished wheelchair accessible truck by Ryno.
Visit and subscribe to our YouTube Channel.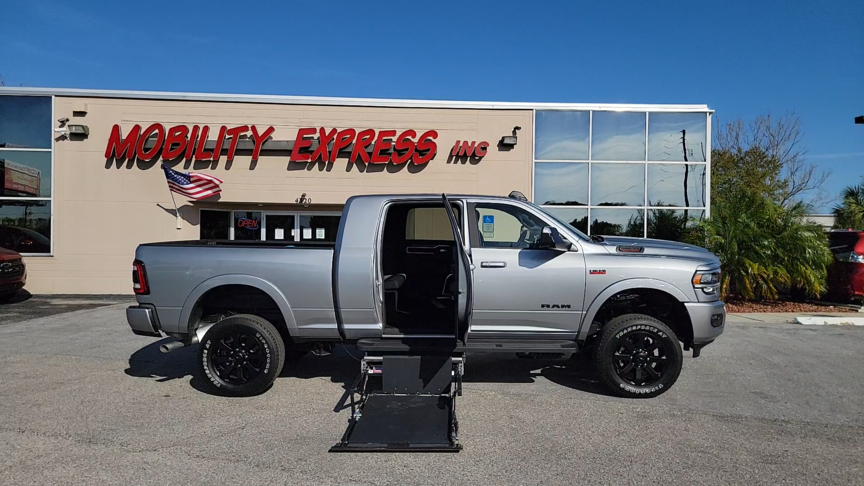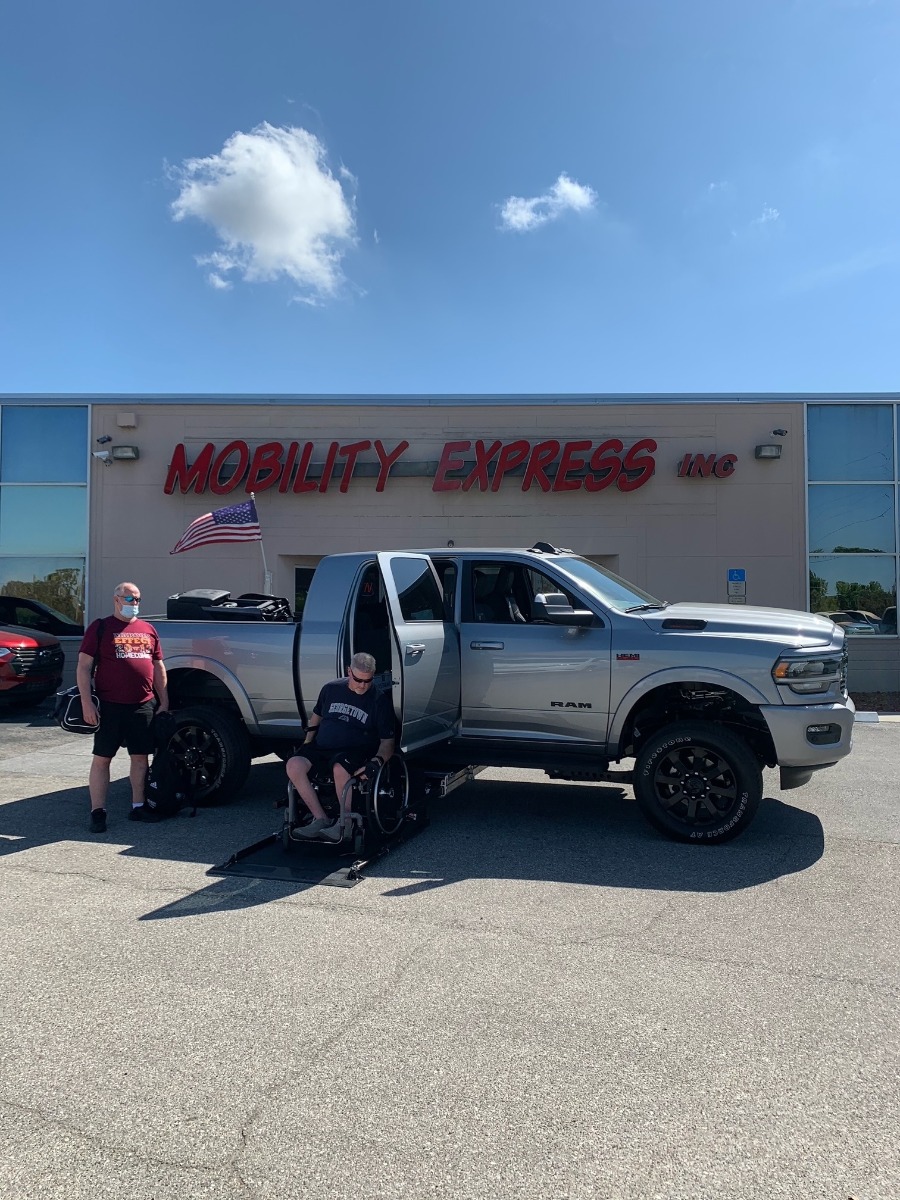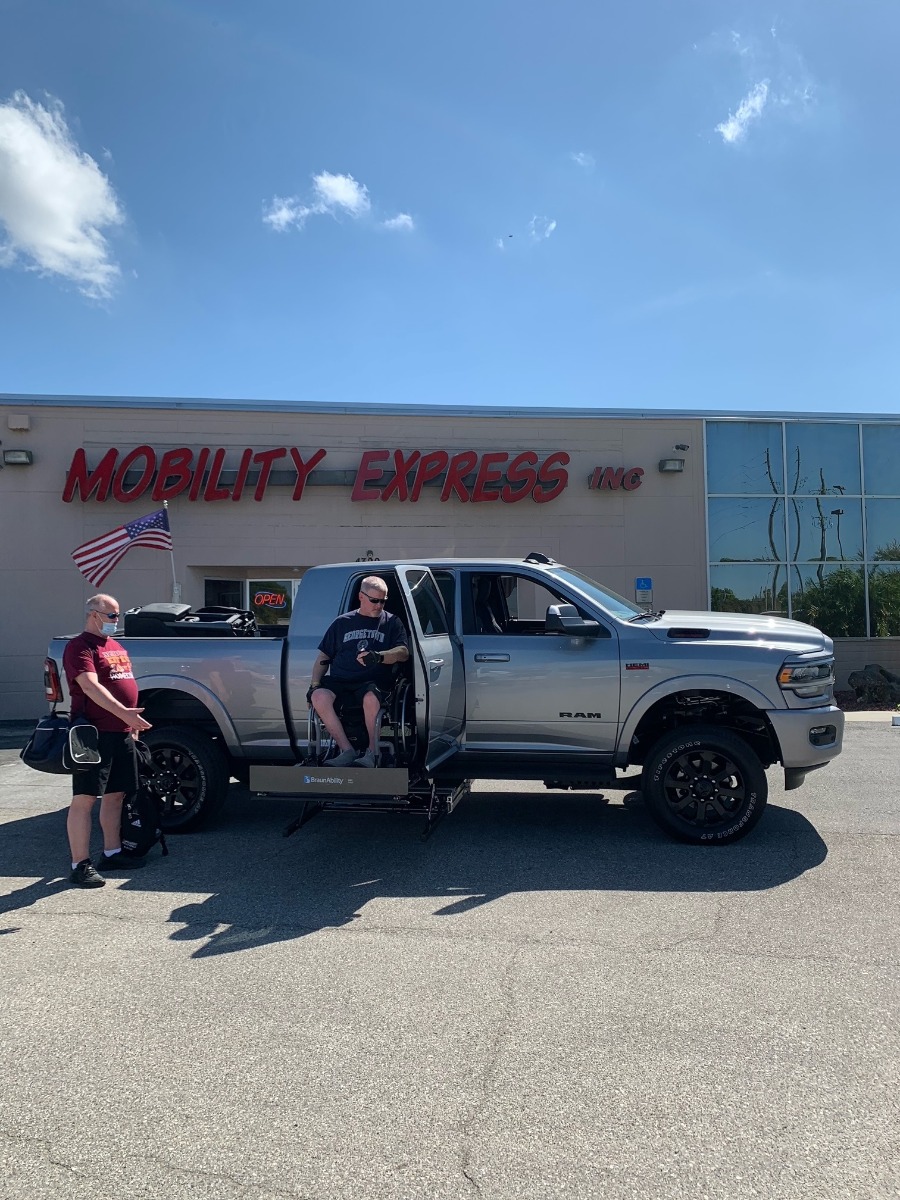 Contributor: Joseph Rached