Good Price Doesn't Mean Good. Let us explain what we mean...
        When shopping for a vehicle, price is usually the top, or one of the top considerations. This is especially true for wheelchair accessible vehicles, because their average price is usually substantially higher than contemporary, non-converted vehicles. For this reason, wheelchair accessible vehicle shoppers are usually very conscious of price. 
        Unfortunately, as with the regular car industry, there are unscrupulous dealers who seek to take advantage of a shopper's situation and budget. However, with some education on the matter, an informed shopper can avoid purchasing a problem vehicle and inheriting any potential problems.
An Emerging Pattern
        These dealers begin with buying wheelchair accessible vans with Salvage or Rebuilt titles. This means the car has been in a severe wreck, or other event, that very negatively affected the condition of the vehicle. Typically, vehicles with Salvage or Rebuilt titles have serious problems that can include but are not limited to: frame damage, flood damage, structural rust, fire damage, and the list goes on. Here is how it works - After a wheelchair accessible van is involved in a severe accident, it is inspected by an insurance appraiser and/or a body shop. If the vehicle is deemed a total loss, the insurance company purchases the vehicle from the owner according to the terms of their policy. The insurance company then sends the vehicle to an insurance or salvage auction. The vehicles that make it to the salvage auction have been deemed damaged beyond repair or the cost of the repair exceeds 80% of the value of the vehicle. The vehicles are sold at auction to individuals or companies who will either part them out piece by piece, or rebuild the vehicle and sell it in the marketplace. These wrecked wheelchair vans may have sustained damage for one or more reasons…side impact, rear impact, front end collision, rollover, fire, flood or any other event which contributed to a substantial amount of damage to the mobility van.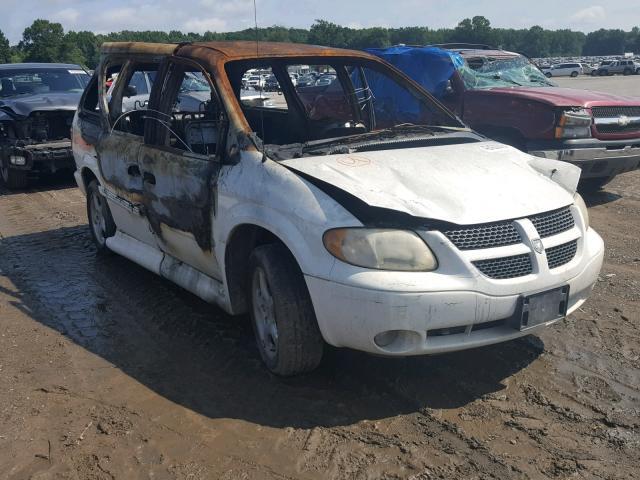 Basically, these dealers are picking their inventory from vehicles that have been deemed scrap or junk. Once they have their salvage title vehicle, they get to work "fixing" the vehicle so they can sell it. Most of the time, the "fixing" means the bare minimum to make the vehicle legal to sell. Often times, they will do some cosmetic touch ups, such as installing new rubberized flooring, or giving the van a new paint job, to make the vehicle look more appealing to shoppers. However, even if the vehicle looks nice from the outside, it doesn't change the fact that the vehicle has a Salvage or Rebuilt title. Aside from the concerns for reliability and safety that come from driving a vehicle with a Salvage title, there's also the issue of massive depreciation. Salvage or Rebuilt title vehicles do not hold their value. They depreciate at a higher rate than vehicles with a Clean Title. So, while a consumer might see a savings of a few thousand dollars up front when comparing a Salvage or Rebuilt title van to a van with a Clean title, what they don't realize is the van with the Rebuilt Title is still priced much higher than what it is actually worth. Furthermore, if that person ever goes to sell or trade in that vehicle, they will then realize it has not held its value as expected. This can put the person in a financial bind, as they were counting on equity in the van to make their next wheelchair accessible vehicle purchase. Getting back to the pattern that has emerged with this type of wheelchair van dealer, after they have acquired an inventory of vans with salvage titles that they "fix", they begin to do business and sell to consumers. However, it is only a matter of time before some of the consumers catch on to the scheme that is being run by these shady dealers. So, once the negative reviews start coming in through the various channels, complaints from the BBB, and possibly even lawsuits, the shady dealer decides it is time to close up shop. They move on to a new area where they haven't done business before, leaving behind all their clients, and the problems they sold to them.
        We at Mobility Express detest this practice and actively work to make sure our clients are informed about the product(s) they are purchasing. Mobility Express will NEVER sell a vehicle with Salvage Title or Rebuilt Title to a consumer. Mobility Express strives to ensure that our clients get the most, and best, value out of their wheelchair accessible vehicle so it will serve them safely and reliably for years to come. And, if they decide to sell or trade in their vehicle down the road, there won't be any surprises about the value due to the vehicle's status being salvage or rebuilt.
Please contact us with any questions relating to vehicle condition or title status. We will be happy to help any way we can.
Mobility Express – (800)918-7433
Click Here to view our Wheelchair Accessible Vehicle Inventory