Mobility Express Announces Launch of Official YouTube Channel
March 12th, 2021 - New Port Richey, FL
Mobility Express is excited to announce the launch of our official channel on YouTube!
In today's world of increasing cell phone screen sizes, faster data speeds, and better video cameras, it's no wonder that there has been a corresponding increase in companies using videos to connect with people.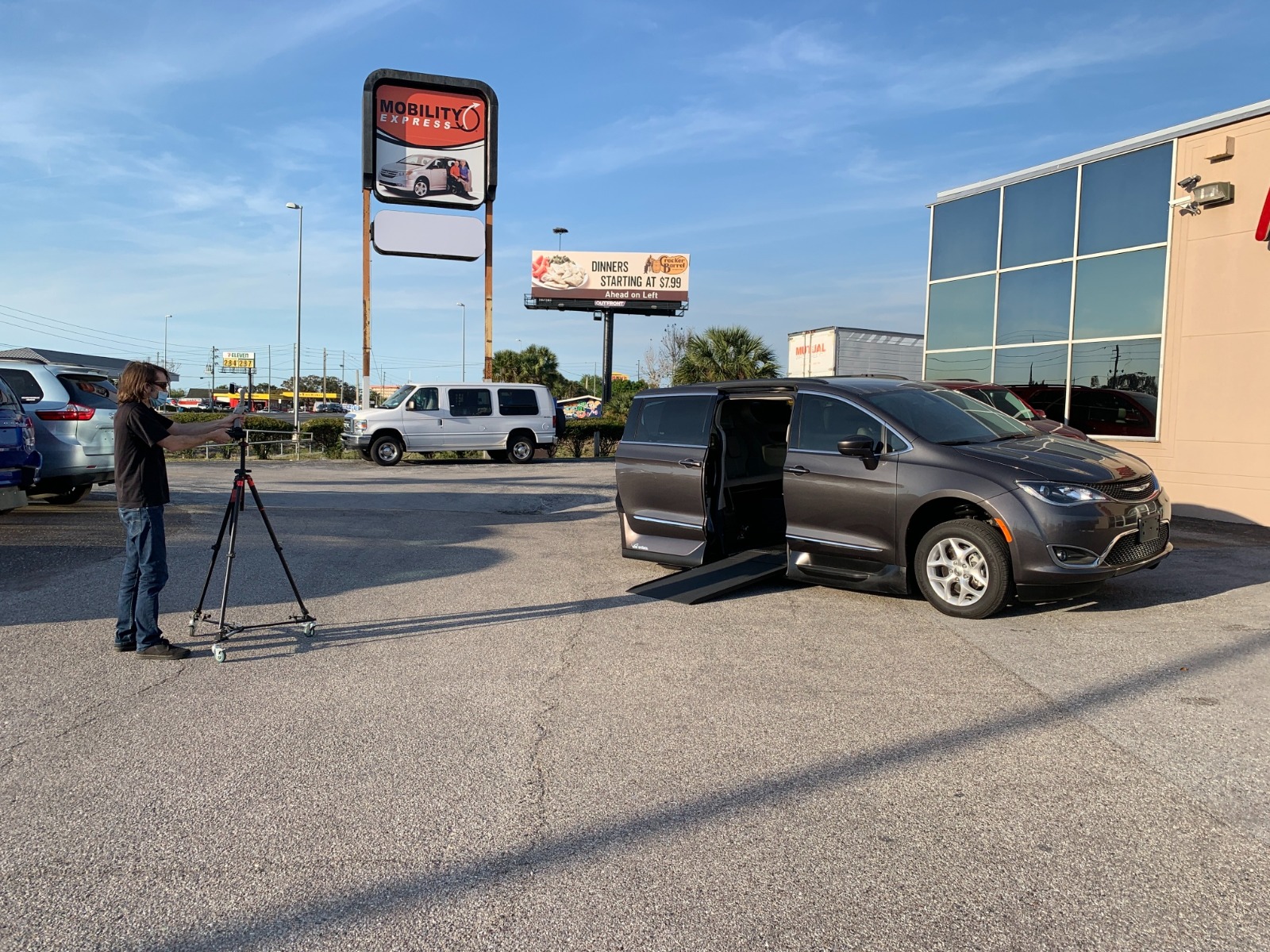 Mobility Express has always made it a priority to connect with our clients and anyone interested in learning about our company. The media production team at Mobility Express is eager to create and share content that will interest and engage our current and future clients. When it comes to wheelchair accessible vehicles, sharing a video can tell a client so much more than showing them a set of pictures, or a brochure.
Look forward to seeing the following from the Mobility Express YouTube channel:
New vehicle announcements

Vehicle walkaround videos

Vehicle & product reviews

Product demonstrations

Instructional & How-To Videos

Special Events

And More!
We encourage all of our clients, and anyone who wants to learn about our company, wheelchair accessible vehicles, and the mobility industry to check out and subscribe to the channel. Visit the below links to check out some of the videos we've already posted.
Wheelchair Accessible Chevrolet Traverse - Exterior
Walking the Lot - New Port Richey
2020 Toyota Sienna LE Wheelchair Van - Outside and In
2021 Chevrolet Traverse MXV by BraunAbility
2021 BraunAbility Chevrolet Traverse- Interior



We look forward to sharing more with you moving forward. Be sure to subscribe to stay up to date on new content. 
We appreciate your patronage! 
Contributor: Joseph Rached