Mobility Express
We Service What We Sell
Investing in a wheelchair van is a significant decision that enhances mobility and independence for individuals with unique accessibility needs. However, ensuring the long-term reliability and functionality of your wheelchair van requires regular maintenance, repairs, and servicing. At Mobility Express, we understand the importance of providing comprehensive service and support for the vehicles we sell. In this blog post, we will highlight the key reasons why Mobility Express is your trusted partner for wheelchair van service.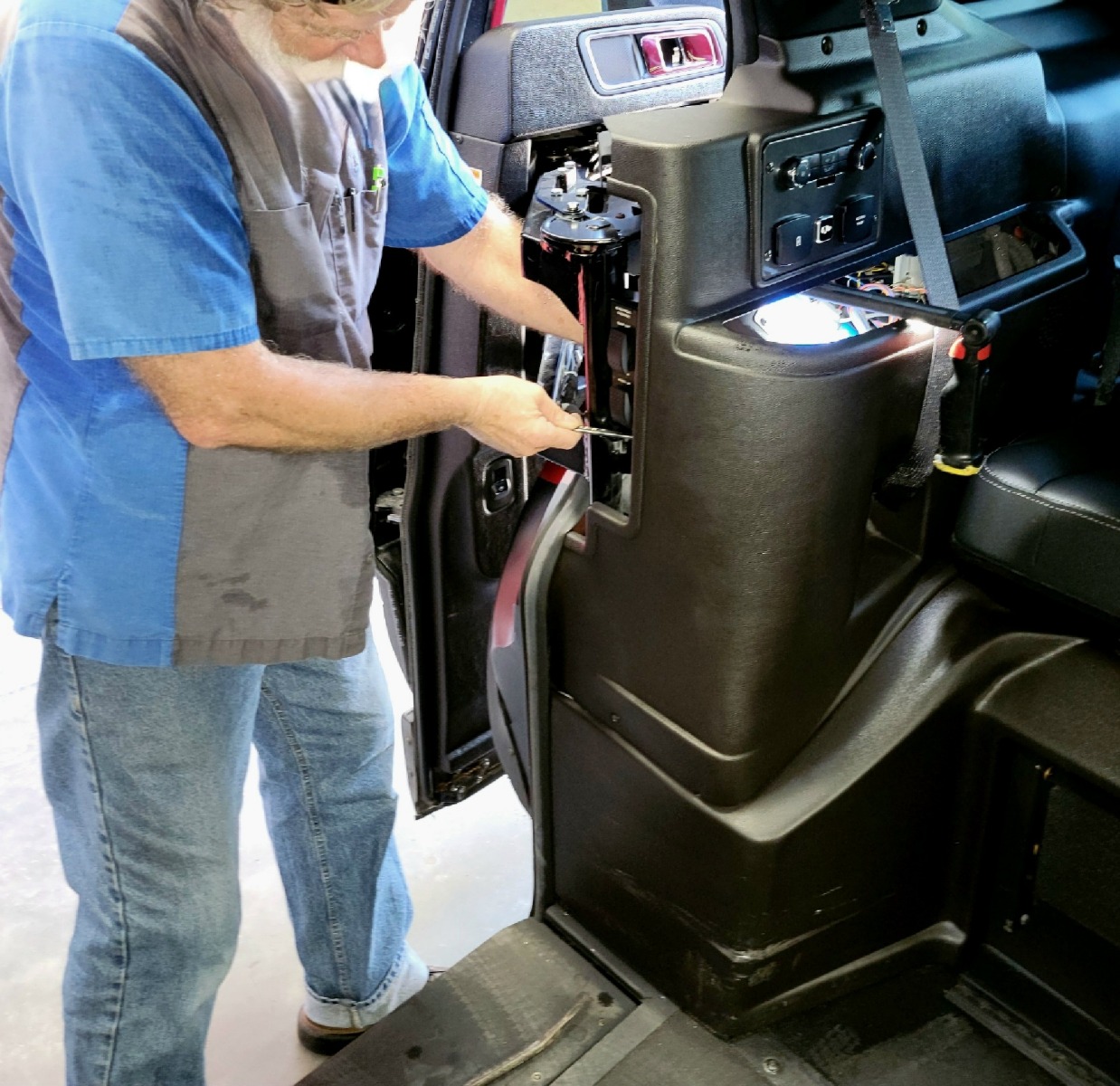 Expertise and Experience: Mobility Express is a renowned provider of accessible vehicles, known for our expertise and experience in the mobility industry. Our team of trained professionals possesses extensive knowledge of wheelchair van conversions, adaptive equipment, and assistive technologies. We have been serving the mobility community for years, enabling us to understand the unique needs and challenges faced by our customers.

Specialized Wheelchair Van Knowledge: Unlike general automotive service centers, Mobility Express specializes in wheelchair van servicing. Our technicians receive specialized training in wheelchair van conversions, accessible equipment, and mobility solutions. This expertise ensures that your vehicle is in capable hands, with professionals who understand the intricacies of wheelchair van mechanics, accessibility features, and safety requirements.

OEM-Quality Parts and Accessories: At Mobility Express, we prioritize the quality and reliability of the parts and accessories used in our service and repairs. We source OEM (Original Equipment Manufacturer) parts and components from trusted suppliers, ensuring compatibility, durability, and adherence to industry standards. By using genuine parts, we maintain the integrity and performance of your wheelchair van, giving you peace of mind while on the road.

Preventive Maintenance and Repairs: Regular maintenance is essential to keep your wheelchair van operating smoothly and minimize the risk of unexpected breakdowns. Mobility Express offers comprehensive preventive maintenance services tailored to your specific van model and conversion type. Our technicians will conduct thorough inspections, perform necessary adjustments, and address any potential issues proactively. In the event of repairs or breakdowns, we have the expertise to diagnose and fix the problem efficiently, minimizing downtime and inconvenience.

Warranty and Service Plans: To further enhance your confidence in our services, Mobility Express offers warranty coverage and service plans for the wheelchair vans we sell. Our warranty ensures that any covered repairs or replacements are handled promptly and without additional cost to you. We also offer extended service plans that provide additional coverage beyond the standard warranty, offering comprehensive protection for your investment.
When you choose Mobility Express for your wheelchair van needs, you're not just purchasing a vehicle; you're gaining a trusted partner for ongoing service and support. Our team of experts, specialized knowledge, use of OEM parts, preventive maintenance, warranty coverage, and service network combine to offer you a comprehensive service experience. We are committed to keeping your wheelchair van in optimal condition, ensuring your safety, reliability, and peace of mind as you enjoy the freedom of mobility.
Contact us today by filling out this form 
or give us a call at (800)918-7433
Contributor: Joseph Rached